About This Creator
The Australian based entrepreneur and founder of CILK Rose Water, Chanelle Louise, sat down with us to discuss all about her beauty and wellness business. Built on an effortless approach to enhance natural beauty, CILK allows you to indulge in a truly beautiful experience of beauty, luxury and relaxation. With the recent launch of Royalton's new bath program Bubbles + Bubbles, a program in collaboration with CILK Rose Water, it was wonderful to chat with the rosewater expert herself and get further insight into this ancient beauty secret that she's put a modern twist on. She also gave us the reasons to why its's essential to live a healthy stress-free life and learn the "luxury of letting go." We would say shes revolutionizing the definition of inner beauty.
So you currently reside in Noosa. Tell us about the lifestyle there. Have you always lived there?
I spent half of my childhood in country Victoria and the half here in Noosa, I class Noosa as my hometown and have always come back here after stints living in Melbourne and London. It's a beautiful seaside hub, but much more slower paced than city living, which I have really come to embrace. It's an uber productive place to work on a business as there are less distractions and refreshing and humbling to be by the ocean.
What is the typical day in the life Chanelle?
Each morning is quite different for me, I'm not a routine person, I get too bored doing the same thing over and over each day which is why the entrepreneur lifestyle suits me. I just do what I feel like each morning I wake up; some mornings I feel like doing yoga, other mornings I want to sleep in, but most mornings I want to get straight into running my business, because that is what I'm most passionate about and enjoy the most.
How did you get into beauty + wellness? Provide us a little background to how you started Cilk.
The journey began when my long time beau (now husband) was recovering after he has hit by a car, a near fatal accident that left with him with an acquired brain injury. We had always enjoyed fine dining and drinking nice red wine, however due to my partners ABI he was advised not to drink alcohol again and I decided I wouldn't either. During his recovery I got an internship as an arts, culture and food writer, I was at restaurants regularly and was uninspired by the lack of non-alcoholic choices, I especially didn't want soft drink full of artificial sugar or plain water.
This is when I started drinking rose tea and was enchanted by the rose buds slowly opening in the warm water, it was this initial experience that sparked something for me. This led to experimenting with cold rose drinks, the smell and taste was exquisite and I began craving rose drinks when I was out and about. I couldn't find any type of rose drink locally or source any online, it was at this point I noticed a gap in the market and delved into researching roses.
The old world romance of rose water completely captivated me. From the natural form of a rose blossoming to stories of Cleopatra bathing in it, to a Persian Princess filling royal fountains full of rose water so that when she walked through her garden, drops of rose water would land upon her skin like light rain fall. It just has such a beautiful history.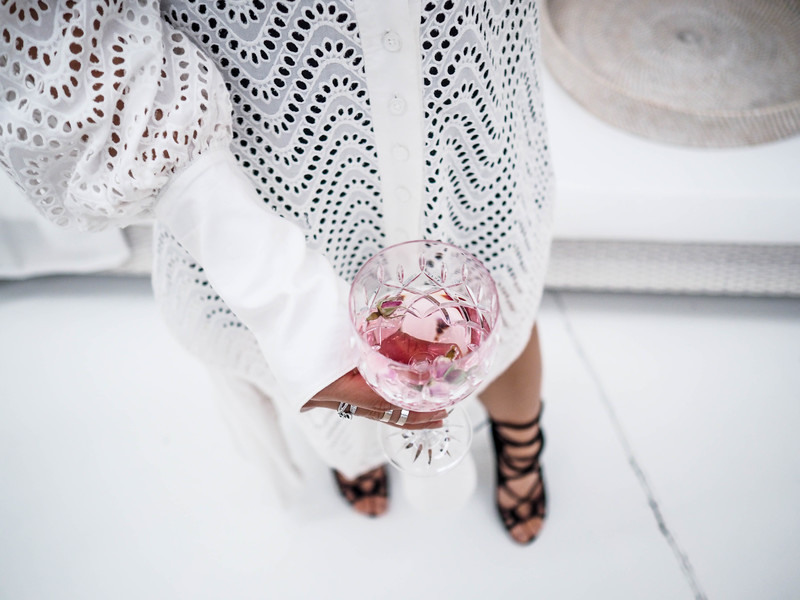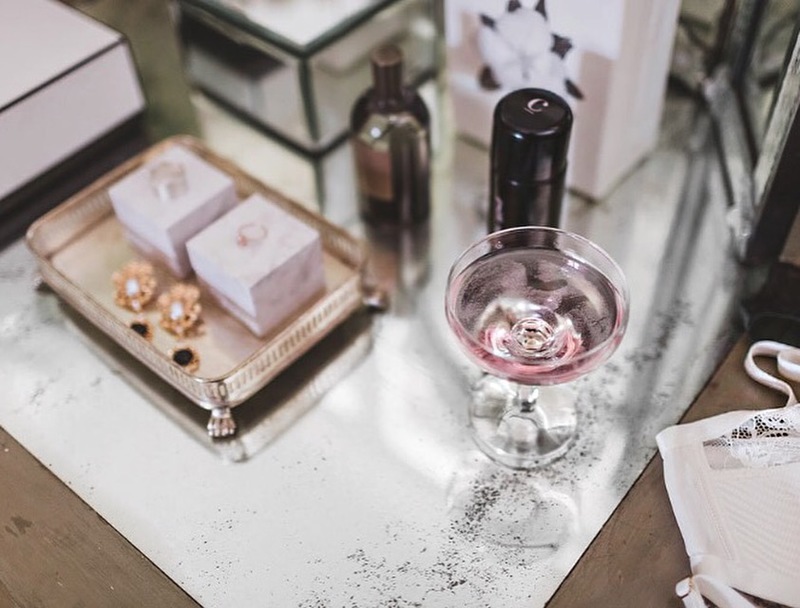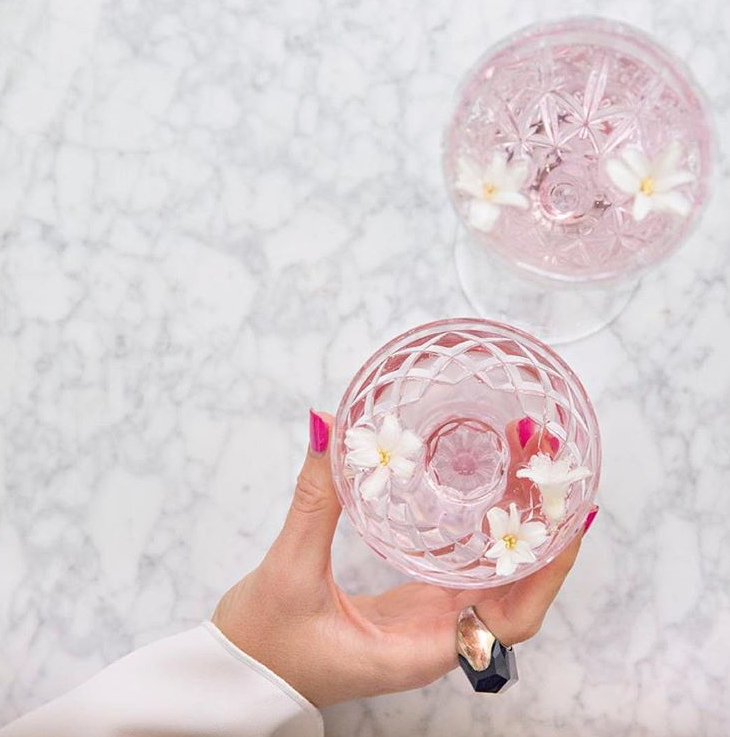 What did you do before starting Cilk? Was this always something you wanted to do?
I had a career in stockbroking, l studied accounting and landed a junior Treasury Analyst position at Morgan Stanley in Melbourne which took me to London, working alongside the global head of derivates at The Bank of New York in London were I was a derivatives project analyst.I knew that this wasn't truly my path and when it abruptly came to a holt, it was a life altering period, a time to reflect, start-over and discover. A chance to pursue something I was truly passionate about.
What have you learned while building your own brand? Any advice to young entrepreneurs?
To let go a little, take risks and launch with an MVP, so can you can adapt and evolve the brand and product based on it's first market entry reception. Also find a good mentor or business advisor that you trust, this person doesn't have to be in the same industry, it can be beneficial to have someone who is a completely different industry as they will have an outside perspective and fresh approach to your brand.
What are the most important things in balancing a healthy lifestyle?
I haven't quite reached that balance yet, and I'm not sure I ever will, I'm personally not good at routine which is why the entrepreneur lifestyle suits me. Balance and health mean different things to different people, to me it means enjoyment, I won't pound the pavement if I've indulged in a croissant because then I may not look forward to going for a run the next day or I may feel guilty about eating croissants, which is something I really like to do. Sure, yoga and going for a jog feels good, but the ability to empower myself and others by creating a beautiful and successful brand is what keeps me healthy, because without that fire, passion, and constant challenge I would feel lost, and no amount of health focused pursuits are going to fill that spot in my soul to fulfill my purpose. It's human nature for us to get complacent with carrying the weight of the world on our shoulders, feeling like we have to do it all, but you don't, just do what works for you, recognise how you best like to spend your time without the pressures of society and always make sure to treat yourself. Whether it's a croissant, going to a day spa, a staycation at a hotel, sleeping in, reading a book or travel, let go of some that pressure, eat well, stay hydrated, get some sleep and reward yourself in any way you choose.
You're known for your rosewater extract. Why rosewater? What are the health benefits?
I have also always used rose water on my skin too for it's hydrating effect, however I could feel it was only sinking into the surface of my skin, I wanted to gain the full benefit of this ancient and powerfully healing ingredient from the inside out. This is when my idea evolved to be much more than just a drink but an inner beauty product.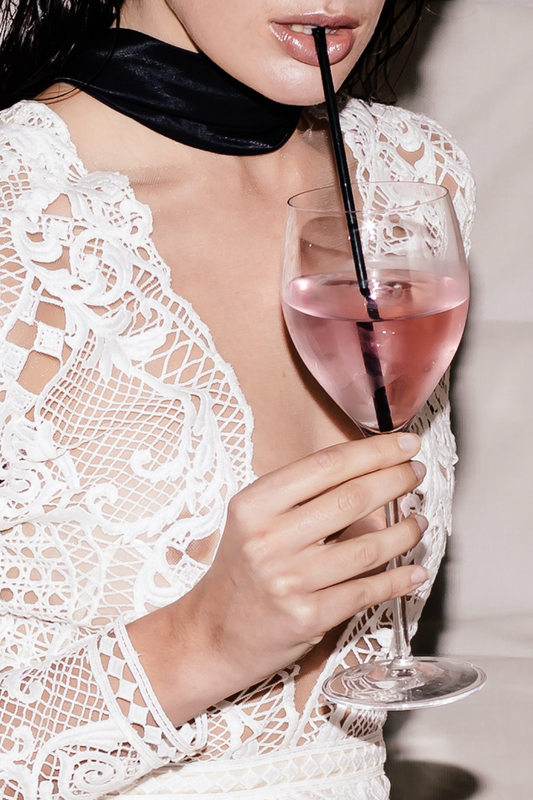 Tell us your beauty regimens?
My absolute favourite skincare brand is May Lindstrom, her products are beyond beautiful and they work! I cleanse daily with her Honey Mud Cleansing Silk follwed by the Blue Cocoon Beauty Balm Concentrate, these are my morning skincare signature essentials as well as a rose mineral water drink.
Australia is such an amazing place to live, the lifestyle and quality of life seems very positive. Tell us your favorite things to do down under?
Spending time in the Northern Territory, my brother and his family live in Alice Springs and they love showing me. Being in the outback with red dirt under your feet, seeing the stars in the nights sky so vividly and there is just this sense of calm and purity. About 4 hours from Ayres Rock, Ulluru is Kings Canyon, there is a very special rain water lagoon up in the canyon called Adam and Eve's waterhole, it's untouched and invigorating to swim in after a hot hike.
If we were to visit Australia once, what would you tell us to do?
Definitely the Northern Territory, hiring a car and driving down the Great Ocean Road and snorkeling at the Great Barrier Reef and basking in the beauty of the white sandy shores of the Whitsundays.
What are some of your favorite Australian brands? Beauty product? Swimwear? Restaurant? City to visit?
My favorite swimwear brand is klams.com handmade in my hometown of Noosa, my go-to restaurant in Noosa is Locale, it's beautiful authentic modern Italian, I always order the buffalo cheese stuffed zucchini flowers battered in a light chickpea flour. The texture of the initial soft crunch and the warm melting buffalo cheese inside is to die for.
In almost all of our interviews we do an around town section with recommendations / favorite spots in NYC. If you've been before, share your favorite restaurant, place to grab drinks, etc.
I've spent most of my time in the LES, frequenting the Egg Shop, it's quaint and cute with a killer menu, and just down the street from Egg Shop is Black Seed Bagels, I know this is a big call but hands down the best bagels in NYC. They are made and wood fired in front of you and have the most gourmet toppings, but really you don't need much more than a good cream cheese! I also loved the 'Sleep no more' emersive Shakespeare production, it is a must. I enjoy taking time out at McKnally Jackson book store finding a good read. A daily ritual in NY consists of Juice Press's cookies and cream mylk, it's smooth, decadent, delicious and healthy.
Follow CILK:
Website: www.cilkrosewater.com
Instagram: @cilkrosewater
Pinterst: Cilk Rose Water
Facebook: Cilk Rose Water
Other Locals