About This Creator
Noise Pop Industries is one of the premier music organizations on the West Coast, which produces multiple events including the prominent Noise Pop Festival and Treasure Island Music Festival, both in San Francisco. Ludwig Dawson started seven years ago as an intern and now is the General Manager at Noise Pop Industries, which is the parent company to Noise Pop Presents, Do415, and NPI Marketing & Events Services. This year's Noise Pop Festival takes place February 19-28 at various venues across San Francisco.
Where are you from?
I'm originally from Palm Springs area (Palm Desert). Seven years ago I moved to San Francisco on a whim.
Where did you start at in San Francisco and how did you end up at Noise Pop?
I started working at a record label named One Little Indian, which puts out Björk's records. I also was interning at Noise Pop doing marketing at the same time. I've been at Noise Pop for seven years now. I literally moved into San Francisco and the next day called up Noise Pop, asked if they needed help, and started the day after. That was January 1st. I'm always able to remember how long I've been there.
What drew you to Noise Pop?
I was familiar with it. I was in New York for a couple of years prior to moving to SF and worked for a record label that had some artists who had played at Noise Pop. It was the West Coast dream festival. I was really excited when they had me involved.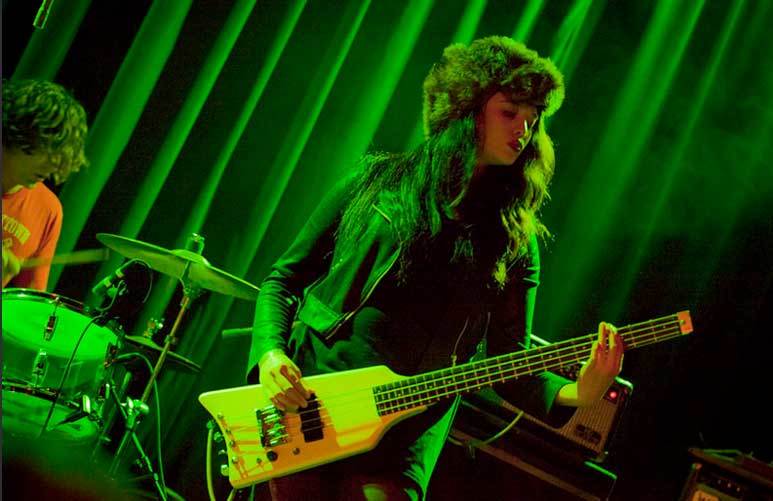 Photo Credit: Daniel Kielman
How did the Noise Pop Festival start?
It started in 1993. It's been a long time. We're in our 24th year. The founder of the festival, Kevin Arnold, threw one show which featured 5 bands for 5 bucks and from there it just kept growing. The next year it expanded to two venues. Now we're up to 24 or 25 venues total with an attendance of anywhere from 18,000 to 22,000 over those 10 days.
Was it modeled after South by Southwest or did it happen organically that way?
It happened organically. SXSW started I think 2-3 years prior to Noise Pop and they both sort of grew independently of one another. Then as SXSW became this sort of monster, Noise Pop retained its independent roots. The similarities were there but they're still very stark contrasts. SXSW is wonderful but it's not nearly as curated as Noise Pop is.
What's your guys' process for picking who gets to be part of Noise Pop?
It's as simple as artists we like and bands that inspire us. I wish that we could say there are more specific criteria but it's really just a matter of what we're passionate about. Because it comes down to being booked by one or two people that sort of makes it a little more curated event than SXSW which has lots of people deciding what rooms to fill so they can't be quite as selective as we are.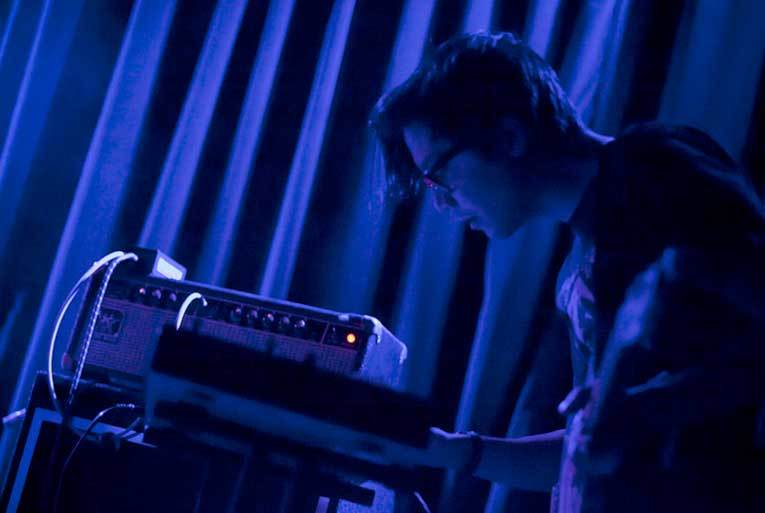 Photo Credit: Daniel Kielman
What in your opinion is the most difficult aspect of producing Noise Pop?
It's 24 different events over time as opposed to something like Treasure Island, which we also produce, which is only one event. Because there are different venues, every show has different rules which can be a little difficult to juggle. Luckily, we've been doing it long enough to know how it works and how to make it go smoothly. But I would not want to be a person who just blindly comes into Noise Pop for the first time and tries to run it because it requires a bit of know how.
We have one talent buyer and then we have two or three other people, myself included, who work with him on prioritizing who we go after. But yeah, there's only one person who actually is technically the talent buyer. He's a very busy man.
What is your most memorable moment from years past?
I think one of the most obvious ones is we had The Flaming Lips perform at Bimbo's 365, which is a very small and historic club in San Francisco. They performed for about 500 people which is crazy because they had just played Bill Graham Civic Center, which is up to 7000 capacity. It was a very special occasion. It was for our 20th anniversary.
Greatest performances? We had the band Majical Cloudz perform last year at 1015 Folsom and he invited everyone up on stage. The room was a little loud and there was a lot of background noise and he wanted to make everyone feel like they were in a living room. He invited everyone up on stage and created this very intimate atmosphere in a very non-intimate space.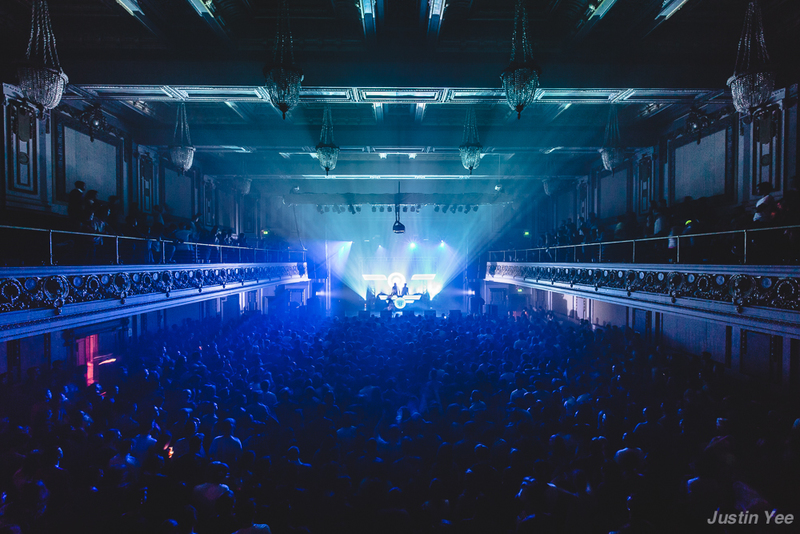 Photo Credit: Justin Yee
What are you most excited about for this year's?
This is honestly probably one of my favorite lineups that we've ever done. I'm very excited about Carly Rae Jepsen -- a little bit of an oddball booking for us -- but she did just release one of the best records of last year. Kamasi Washington is fantastic and a wonderful addition to the jazz legacy. There's another great jazz band called Kneedelus, which is joint project between Kneebody and Daedelus. I'm really looking forward to American Football to get emo and scream and cry at all of their songs. Julien Baker is probably my most anticipated performance. She's a beautiful songwriter and will be playing Bottom Of The Hill.
How did people react to the Carly Rae Jepson announcement?
Surprisingly well. We were a little concerned about it but we knew that her record crossed over into our world. We were aware of that. Luckily almost all of our fans were aware of how good her record was as well and embraced it wholeheartedly. You know, there were a couple of old-timers who are scratching their heads at it but we have a tendency to draw open-minded attendees. That's the benefit. We can challenge people to do more interesting things than seeing the same bands over and over again.
Tell us about the film portion of Noise Pop Festival and how San Francisco Independent Film Festival plays into it.
We've been doing the film portion for about 8 years now and we've been doing that on our own. We've premiered movies like The National's documentary two years ago, Mistaken For Strangers, and the LCD Soundsystem goodbye documentary, Shut Up And Play The Hits. It's been a pretty big part of our festival for a long time but because of the Super Bowl, SF IndieFest had to change their dates and they realized that it was the same time as ours so we decided, "Hey! Let's do something together." So we booked some, they booked some and we split the difference on the events curated together.
Do you think this partnership might continue in the future?
I think so! They're great partners and we love working with them. It kind of all depends on how this year goes.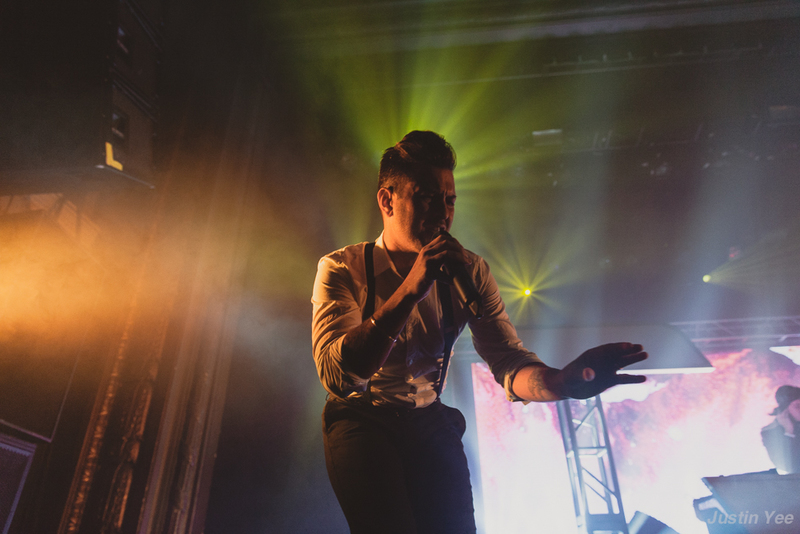 Photo Credit: Justin Yee
You also rebooted your guys' podcast. How is that going?
It's going great. I was actually the host of the podcast for years and I did it with my friends. It was literally just us sticking a mic in a room and gabbing about music. We had a lot of fun with it and didn't take it too seriously but we amassed a pretty big following. We all got a little too busy so we decided to hand it over to the professionals: Adrian Spinelli, who is the best local journalist in the Bay Area, and a radio producer, Ashleyanne Krigbaum, who works with KALW and NPR. They turned it into a full-fledged production which is great.
How do you see Noise Pop evolving in the future? San Francisco is changing a lot as a city – do you think that's going to affect you at all?
It will but I think we also see this as a challenge to incorporate people who are new to the city and who are bringing money to the city. We're actually very interested in exploring ways technology can be part of the festival and not necessarily something where we say, "Woe is me." We're partnering with Lyft to give credits to all badge holders so they can bounce around between venues a little more fluidly and easily. We're trying to close the gap in between venues which is something which could not have happened 10 years ago but can happen because of the technology that a place like the Bay Area cultivates. We're looking at it as something we want to incorporate not as something we want to make a villain out of.
Favorites in San Francisco:
Restaurant: My favorite restaurant is a Mexican joint called Gallardo's. I'm from Southern California and grew up in a very Hispanic area and they have, in my opinion, some of the best authentic Mexican food here. I get the birrea on Sundays, which is a roasted lamb that is stewed but then pulled out and fried. It's ridiculous.
Place to grab a drink: I'm partial but we are also partners in Café du Nord which is now a bar that serves the best cocktails in the city in my opinion. They do an incredible martini which they call the Martini Du Nord, which is made with vermouth that has oyster shells sitting in it, so it soaks up that sea taste. It's just absolutely delicious. There's a really delicious, small pickled onion at the bottom. It's wonderful.
Music venue: My favorite music venue is The Fillmore without a doubt. It's just historic. The sightlines are perfect. It's a room that fits a lot of people so it's democratic. You don't feel like you're in an exclusive club but it also feels like a small venue somehow. I'm not sure what the optical illusion is but it fits 800 and it feels like a 300-400 club. Beach House opening up for Walkmen – that was my first show in San Francisco.
Place to find music: The Noise Pop Podcast! Adrian Spinelli feeds me all of my new favorite bands now.
Follow This Creator:
Website: noisepop.com
Facebook: @noisepop.com
Twitter: @noisepop
Instagram: @noisepopfest
Photo Credit for banner: Mike Gaworecki
Other Locals