About This Creator
Meet Gemma Gambee. She's our new meditation teacher. Every Sunday you can find her up on Sky Terrace at Hudson calming the minds, bodies and souls of all our guests. We've learned she's actually a lot more than that though. Brand strategist, trend forecaster and concept designer, Gemma is a creative innovator in the design and marketing space, blending creativity with mindfulness. She teaches simple meditation practices designed to deeply rest the body and effortlessly expand conscious awareness. We're super excited to have her at Hudson every Sunday morning to give our guests the opportunity to relax and rest through an approachable meditation method that stem from the teachings of the Vedas.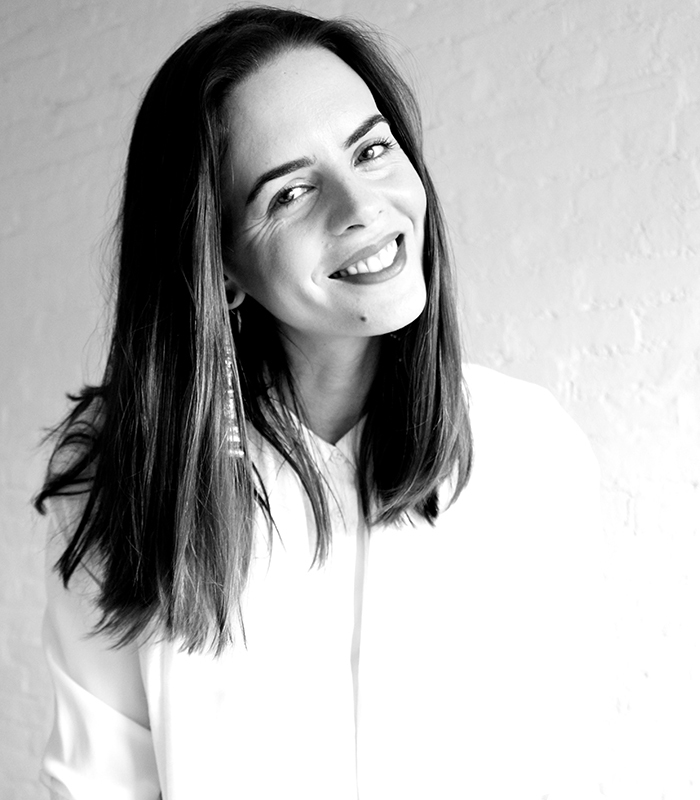 Where are you from?
I was born in Buffalo, New York and then moved to Chicago and Italy before coming to New York City, where I currently reside.
What inspired you to start practicing meditation?
12 years ago my grandfather was very sick. I spent the last 10 days of his life with him, watching him struggle through his process, witnessing his passing and the effect it had on my family made me realize that I wanted to be more spiritually connected. I wanted to be spiritually aligned and prepared for hardship.
How did you begin your study?
My studies and initiations are all rooted in Vedic knowledge, which is the ancient wisdom philosophy of India. My first years, I was classically trained in the Indian wisdom traditions of Yoga, Bhakti, Vedanta, and Tantric Shaivism. Currently I am studying with Thom Knoles in the traditions of Vedic Meditation. I've been studying and practicing for close to 10 years.
What is your background?
I have been working in the fashion industry for over 20 years, and my consultancy started 8 years ago. I work with a variety of different brands from small start up companies to massive corporations, pioneering innovative solutions for complex brand development that integrate business, brand and design. My trend forecasting work is applied into concept design presentations, which inform and inspire product design and marketing directions that relate back to a strategic business plan.
Can you explain a little bit of what meditation is and how you practice?
Meditation is the practice of exercising the relationship between mind, body and spirit. Mediation is the practice of aligning awareness with the present moment. Therefore, my practice is based on finding personal awareness through a process that de-excites the physical body and results in a sense of calm and relax. When the nervous system is in this state of calm and relax, it is able to release great amounts of stress.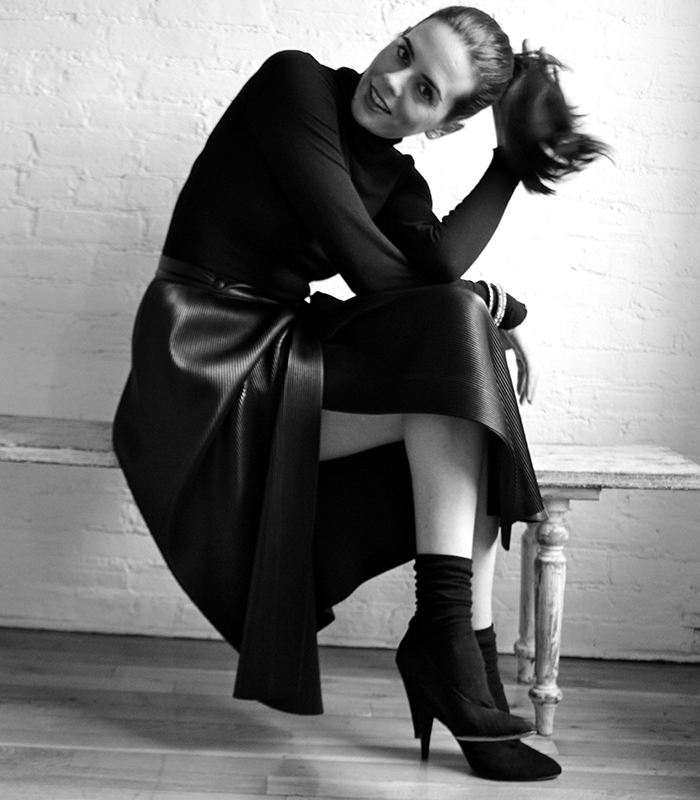 For someone looking to adopt a healthier lifestyle, what are three changes you would suggest?
- Daily meditation
- Lots of laughter
- Clean eating
What are the benefits of meditating?
Meditation results in a high level of stress relief, which then in turn creates an overall sense of wellbeing. Meditation avails the opportunity for the body and mind to communion with the spirit. When the mind, body and spirit are in harmony, one feels a great sense of happiness.
Do you prefer group or personal meditation?
Group and personal meditation are completely interrelated. Although I prefer group meditation, my individual practice is paramount. A strong personal practice will certainly enhance any group practice and visa versa. The group meditation dynamic is very powerful because your personal practice is supported by the practices of the others you are sitting with, which in turn heightens your level of personal practice. It's all related.
Tell us a bit about your daily routine? How do you live a healthy lifestyle?
I meditate for 20 minutes when I first wake up. I do stretch and exercise everyday and make sure to eat clean and healthy. My diet typically consists of lots of vegetables and protein, a small portion of grains and meat and of course I always have to have a little chocolate! I meditate again for 20 minutes in the afternoon. I love going to bed early and waking up early. The city is so peaceful early in the morning. I enjoy that time!!
We just started offering our guests complimentary downloads to the buddhify app. Have you ever used this? What are your thoughts on meditation apps?
I don't use apps, but have certainly explored some of them for the benefit of knowing them for my students. I think apps can be a fantastic tool to begin a practice. When I was learning, I would listen to my teacher's CD's (because there weren't apps, yet). These guides were really helpful when I would first sit by myself. However, apps alone are not as powerful as having a teacher. I would always suggest finding the teacher you connect deeply with, because this relationship is essential. As your practice deepens and becomes your own you won't need the external guidance.
We're so excited about having you teach every Sunday at Hudson. Tell us a little bit about the group class.
When teaching the most important thing to me is bringing my own practice, bringing my teachers' practices, bringing my personal studies. At Hudson you can expect techniques designed to deeply rest the body and effortlessly expand conscious awareness. During the 20-minute eyes closed sitting period, the mind will naturally de-excite, creating the opportunity to transcend thought. I really hope to bring a simple approach to meditation for the Hudson community.
Around Town:
What is your favorite spot for clean eating? Siggys
Favorite place to escape in New York? Fort Greene Park, Brooklyn and Maha Rose in Greenpoint, BK
Favorite workout / wellness class that you'd recommend? The Uplift Project
You have great style, what are your go-to places to shop? The Line, Kit + Ace, Maiyet, Acne
Who are your favorite wellness influencers to follow on social media? @Newearth.mama and Thegirlfriendmanifesto and @artfulhealth
Follow Gemma:
Instagram: @gemmagambee
Twitter: @gemmagambee
Website: www.gemmagambee.com
Other Locals