About This Creator
Jack Novak is one of the rising stars in the electronic dance music scene and judging by the landscape and name, you might think Jack is a guy... Join the majority in being wrong. Jack, short for Jacqueline, is a woman who's making waves in the dance music scene with her popularity and mass appeal. She's been busy touring the world and just premiered her new single "Oceans" with young pop star Greyson Chance on Billboard. We caught up with her ahead of her show in San Francisco on February 27.
For those who aren't familiar, can you describe your music in a couple of sentences?
I would say awesome vocals, lots of melody, and good vibes.
We read that you grew up in Chicago. How long were you there before you left?
I lived there until I was about 16 years old. I was in Miami for about a year and a half then I moved to New York. From New York then I went to LA. I was in New York for five years.
How did the music scenes in all of those cities influence your style & taste?
I would say Chicago deeply influenced me because there's so much good music coming out of there. People really love house music in Chicago. Around the time I was growing up there and first going to warehouse parties and raves, it was a lot more underground than it is now. The production and visuals were not the same as it is now. I spent a lot of my early teenage years listening to amazing dance music in Chicago from the likes of Richie Hawtin, Derrick Carter, Gene Farris, and DJ Sneak.
It definitely shaped who I am today.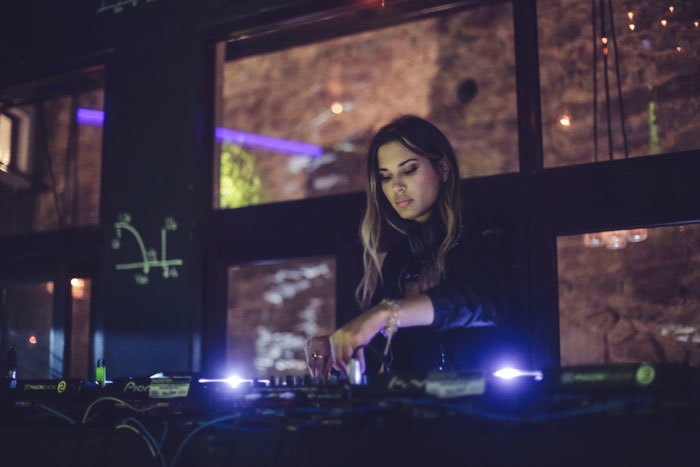 What made you move to Los Angeles?
I knew I wanted to do music full time and be creative. There's not much to the story other than I woke up one day and I said I needed a change. Two weeks later, I was living in LA. I'm kind of like that. That's my personality. And I love LA.
What are your thoughts on the dance music scene here?
I think Los Angeles is one of the most creative meccas of the world. Music, movies, art…. People are really creating so many amazing things here. One of the things I love about Los Angeles is that so many producers or writers live here or come through LA so there's no shortage of working with new people and getting inspired by other people's music. I think the music scene is great here.
Do you think had you stayed in any of the other cities that you would've been able to have the music career that you have now?
I'm always preaching to be yourself with all your heart. Moving here was being true to myself because I wanted a fresh start somewhere and a place that wasn't so metropolitan the way New York is. You walk around New York and the energy is amazing but I have a lot more space and more mental space so I think I could've done it somewhere else but I think I did it best in California.
What other aspects of the city do you think are beneficial to your career?
I know if I'm in a good mental place, I'm more creative and I just do everything better. One of my favorite things about being in Los Angeles is being close to the water and the beach, being able to take a break from the studio to get out and be in nature or to get some space. I'm a big ocean person so being close to the water is good for me.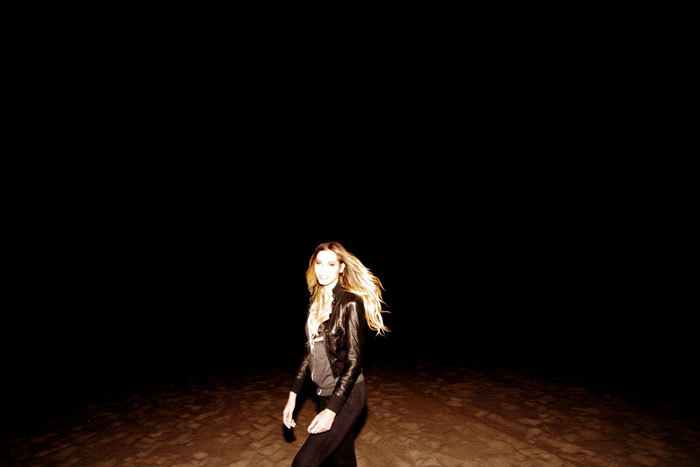 So far, what do you think has been the most difficult/frustrating aspect of being a DJ/producer?
I think the most frustrating part was starting. I had always done music my whole life but I didn't know how to produce music on a computer so probably most frustrating part was the beginning i.e. opening up Ableton and installing it, looking at the book that came with it and feeling like I was reading a different language, etc. There's a steep learning curve with learning a brand new music. I'm so glad I did it the way I did it. I was actually able to teach three classes of music production the way I learned it – the simple, hands-on way – and that was was one of my favorite things I've done and we're going to do a lot more of that in 2016.
Did you play instruments growing up?
I did! I played the piano, picked up the guitar, and then I was in band playing the flute. It's a little nerdy but I'm glad I did it because (especially piano and being in band) those things taught me music theory. So even though I don't start each day with classical music, I'm glad I learned it because it helps me look at music from a different vantage point.
What's been the most surprising aspect of your career so far?
I'm always extremely humbled by the fact that anyone listens to my music and is stoked on my project and rocks with me. I am always really flattered and surprised by the love that I get from my fans and other artists.
What's been your proudest moment so far?
That's a tough one! We have special moments everyday… One of my proudest moments would definitely be playing Lollapalooza in Chicago, which was summer of 2015. I'm from Chicago so going back and getting to play the biggest festival that happens there meant a lot to me. My family and friends were there. Being in the same place where all of this started was a special moment.
What do you have coming up?
I just dropped a song called "Oceans" on February 19, which is co-produced with Tydi and featuring Greyson Chance, who is an unbelievable singer and writer. I just love this record so much and the response has been good so far so I'm excited to share it with the rest of the world. March 4th, I have another song dropping which is a remix. March is really exciting with Singapore, China, Lollapalooza (Chile, Brazil, and Argentina), and mixed in are other shows in America.
Tell us what the creative process for creating "Oceans" was like.
I had a co-producing session with Tydi, who has been making music for a long time. We had a session together with Greyson where we all just got in a room. I usually like to start with the vocals – just getting a strong vocal – then producing around the vocals so that they pop. Pretty much all of my songs have vocals in them so Greyson and I worked on getting that right.
I usually let writers do their thing. If we're going too far left field then I'll give some suggestions but I respect a songwriter's process. I don't like put anybody in a box so usually I'll just say, "Hey, what are you feeling today," and we all loved the idea of the theme around oceans.
Favorites in Los Angeles:
Restaurants: I end up going to Fig & Olive a lot. The Raspberry Mojito is one of my favorites in all of LA. I usually get the goat cheese, caramelized onions, chives crostini; gorgonzola, apple, red pepper marmalade crostini; and prosciutto, ricotta, figs, walnut crostini. They also have a fig and gorgonzola tart. I almost always get the Chilean Sea Bass but if I don't get that, then I'll get the Branzino.
Place to grab a drink: I live in West Hollywood so I end up walking down the street to Jones on Santa Monica Blvd. They play old rock & roll from the 60's and 70's and they make pretty good drinks.
Venue to perform at: I'm hoping that one day I could play at Hollywood Bowl because there's definitely something magical about that space. Everything about it is pretty unbelievable. It's my favorite place to watch music! I also love Create and Avalon because for dance music, there's a huge dance floor and the space is centered around it. People go there to dance and have a good time and that's why I love those two places.
Place to find inspiration: Definitely the beach in Malibu. I like to go there, put down a blanket with some friends, lay down on the beach and just relax and settle myself. At the end of the day, the ocean settles me and brings me a lot of calm. If I've had a stressful day, it's the perfect place to unwind.
What in your opinion makes LA so great?
My favorite part about Los Angeles is that I live in a big city yet get to have access to so many different restaurants, art, activities, and people but I can also drive half an hour and get away to get some peace and solace in my life as well.
Follow This Creator:
Website: jacknovakmusic.com
Facebook: @iamjacknovak
Instagram: @iamjacknovak
Soundcloud: @jacknovak
Twitter: @iamjacknovak
Photo Credit: Justin Butts
Other Locals