About This Creator
Morgans Hotel Group has teamed up with wellness concierge group Namaste New York to deliver on–site customized services for Morgans' guests. Starting in April, Namaste will offer massage therapy, yoga, personal training, Pilates and meditation sessions; developed to target hotel guests (e.g., to be performed with a minimal amount of equipment in a minimal amount of space). Signature services will seamlessly extend the Morgans brand to provide guests with a memorable experience and enhanced well-being. For example, "Wake Up Call" – meditation and mellow yoga and "Sweat It Out"– high intensity training and deep stretching.
With all that said, we want you to meet the wellness expert behind Namaste New York...
Julie Wald has been become the go-to woman for celebrities, influencers and executives looking to find a state of well-being. Thirteen years ago Julie founded Namaste New York, where they create customized wellness programs to fit each individual's lifetyle. Through yoga and pilates sessions, thai massage and bodywork, meditation and reiki therapy, Namaste helps people find balance. As a wellness expert and advisor, Julie has trained a team of wellness professionals that come directly to you at a time that fits your schedule. We got a chance to chat with Julie about her background, health advice and the most important part of living a healthy life.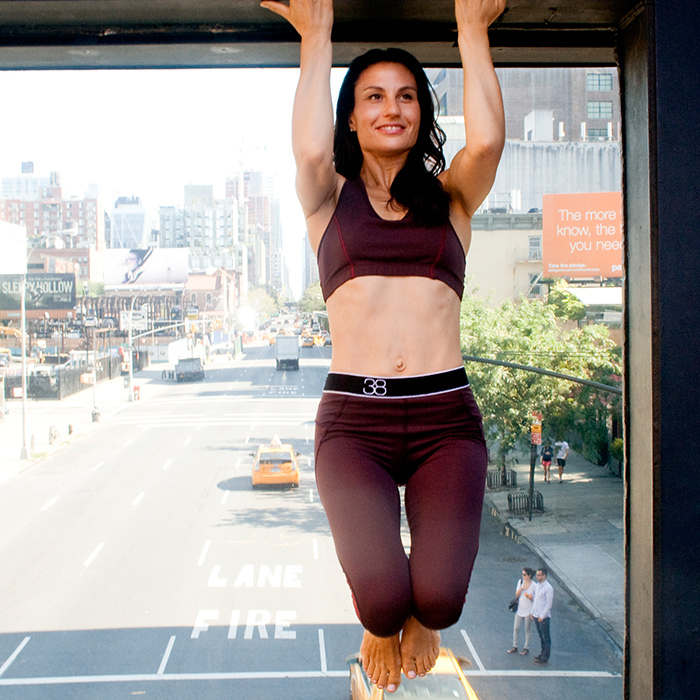 How did Namaste New York start?
About 13 years ago, shortly after September 11th, my husband and I started Namaste New York together. It was during a time when New York was in need of true healing. In a state of crisis, the city and the people looked for a sense of safety and restoration. We gave them the help they needed in a spiritual dimension through our wellness services. This tragic time was very much correlated to the start of the company, and to this day we still look to give our clients that same peace of mind.
Tell us about Namaste New York. What do you offer?
Namaste is a wellness concierge company, where we provide both a la carte wellness experiences and customized wellness programs. Our A la carte experiences include anything from yoga sessions to meditation to body work, whereas our customized programs cater to clients who need wellness guidance. They tell us their problems and we make recommendations accordingly. The philosophy of the business is to meet our clients where they are. We want to fit into their agendas and schedules, so it's important to tailor everything around our people.
What is your background?
I studied clinical social work at NYU and initially went down that path. I'm also a certified yoga and meditation instructor and a reiki master. I taught yoga and mediation personally for many years and now I've combined all my passions as a wellness advisor. A lot of the mentoring I do today with clients and instructors stems from my education in social work. I studied a lot of eastern modalities, which is a foundation to wellness practices. Namaste was my way of integrating social work and yoga which is seen in each experience and mentor.
Tell us about the signature experiences that will be exclusively offered at Hudson, Royalton + Morgans?
When we put together signature experiences for Morgans Hotel Group, the intention behind it was to address the needs of a traveler. Being in a different city, sleeping in a different bed, jetlag and lack of sleep are some of the things travelers face while on the move. Our job is to make guests feel good and enjoy their trip. Whether they're traveling for business or pleasure, we combine multiple modalities to provide the best experience for hotel guests. The idea is to have people feel balanced again so they make the most of their travels.
What are your top 4 tips to living a healthy lifestyle?
Mindful Eating: Understanding how food impacts you and being aware of what you're putting in your body is so important. Everyone reacts differently to food and understanding what your own body needs helps maintain your health.
Movement: From yoga sessions to walks down the street to dance classes, engaging in some sort of movement practice every day goes a long way. I say movement rather than exercise because there's a lot of ways we can move that people don't consider exercise. Those movements are important too.
Sleep/Rest: This is probably the most important. Through all my experience, when people have chronic pains, depression, or trouble losing weight, it often times boils down to lack of sleep. When you're body and mind are so fatigued it's hard to get up and move or eat well. It all stems from sleep.
Bodywork: Massage therapy actually really affects people on multiple levels. It is both physically therapeutic and energetically healing. The experience of touch assists in maintaining a state of well-being and deep relaxation which you really only find when you're sleeping. It's a beautiful opportunity to let your nervous system calm down and your mind disconnect.
How do you describe wellness?
Wellness is about balance. Think of it like a recipe. You have to figure out what's going to make it taste good. It's the same thing with people, and figuring out what's going to make you feel balanced...a combination of hard and soft, the challenge and the rejuvination. Cultivating that sweet spot of balance in people beyond function, but allowing one to really enjoy their lives.
A lot of staying healthy means eating well. What's your advice in doing so?
Everything in moderation (including moderation). I'm not a fan of diets and I do think you should be able to indulge when you want, but all in moderation.
Some of Julie's favorite spots to look and feel good:
Juicer: Juice Press
Energy Bar: Lara Bars
Wellness store: Live the Process
Meal plan service: Sakara Life
Skincare: Skyn Iceland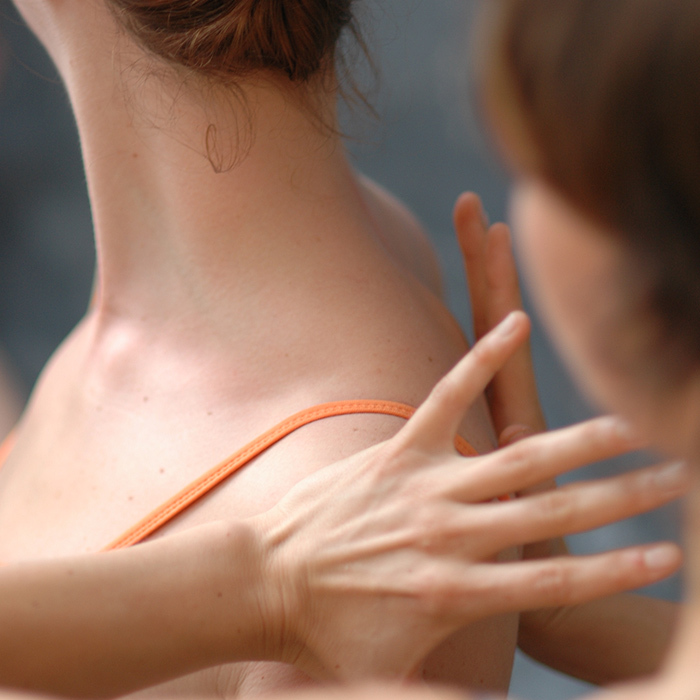 Other Locals