About This Creator
Festival season has kicked off and summer is right around the corner so getting in shape is still on everyone's mind in Los Angeles. Continuing on the health kick, Mondrian Los Angeles will be offering workout classes Monday and Wednesday mornings at 7AM lead by wellness coach Kara Griffin, who runs the popular holistic health program, Feel This. We caught up with Kara to learn about the morning classes at Skybar.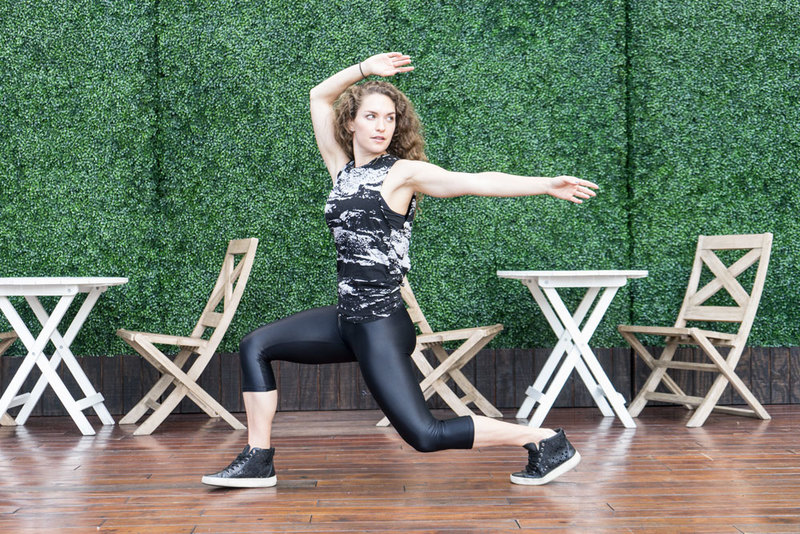 Where are you from? How did you end up in LA?
I'm from Cape Cod, Massachusetts. I moved to LA after living in NYC for three years--I needed a reset. I was a professional dancer and fitness professional who was overworked, injured and overtired, and I needed to refocus my life while still staying in the industry and career I loved. LA was the answer, and it was the best decision I've made thus far.
How did you get interested in health coaching? What exactly is health coaching?
My interest in health in general stemmed simultaneously from a movement background and from my fatal milk allergy. I've always been fascinated by the body and how it moves and adapts while also having to always know exactly what I'm eating, how it's prepared and searching for alternatives. With my dance degree, fitness certifications and nutrition certificate, I wanted to help people find their health and sense of life balance since it was so life changing when I found (and continue to work on!) mine.
What sets your class apart from the others?
It's effective and challenging without punishing yourself. I always try to design a workout where you can feel good and satisfied with the hard work that you're doing the whole way through. I structure the class so you can bring mindfulness into your workout (the class starts and ends in savasana) while also grooving along with the beat of the music.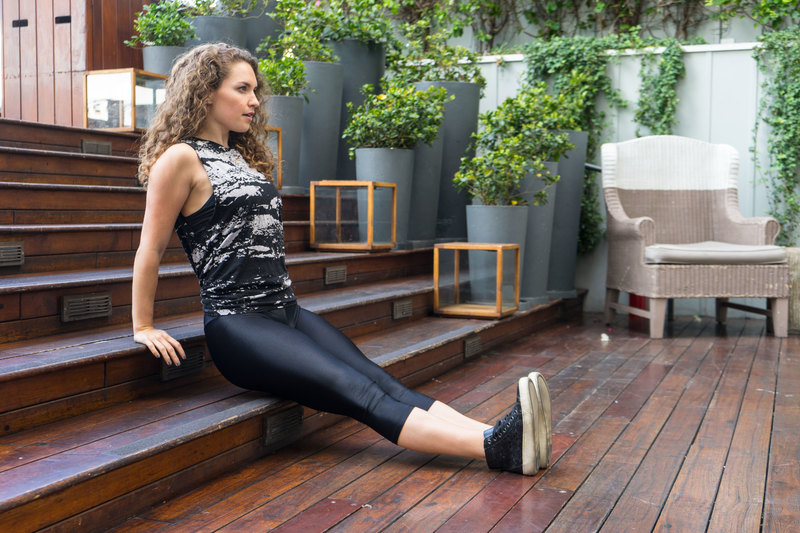 Describe your workout that you'll be leading at Skybar.
I'll be leading my Feel This Burn class. It was born out of the need for an effective, creative and fun workout that gave you a strong, empowered and feel-good vibe post-sweat session. It's a full body, dynamic toning class that exhausts every muscle group and elevates the heart rate, all while moving with the music. Light weight and resistance, plus the power of your own body weight, fuels this class that melds pilates, bootcamp and dance-based movement. Class starts and ends in savasana to get the body in a mindful, deep breathing place.
What do you think having the class at Skybar will bring to the workout?
Skybar's environment and view feels so quintessentially LA. The space gives you context of the greater city you're living and working in. I think when you're sweating and feeling motivated looking out onto your world and feeling empowered to take it on will add a whole other dimension to the class.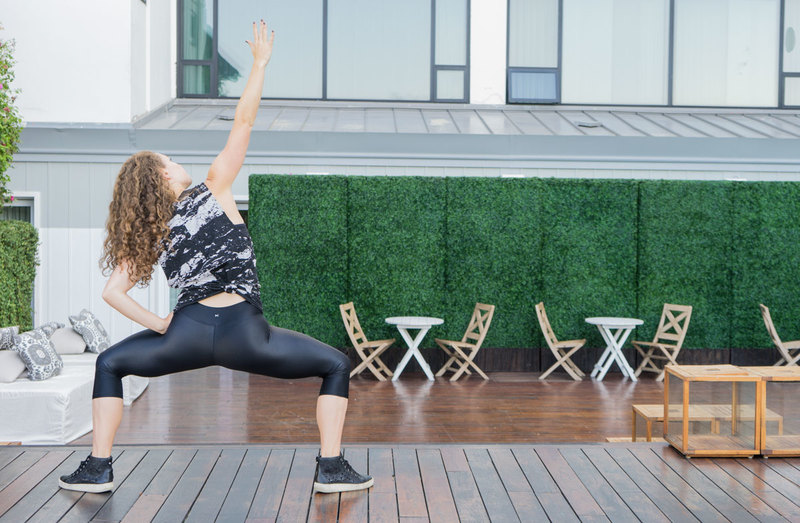 What's the best workout move that engages the whole body?
I love planks! They seem so simple, but they work everything. They're also an amazing place to move in--you don't have to just solidly hold a plank to feel the work. If you play around with moving your arms and/or legs, changing the angle of your body or move through plank as you go from a low level to high level the benefits only increase.
What's the best pre- and post-workout snack that someone could easily make?
It's hard for me to say exactly since my work is very personal constitution based--meaning that everyone's body is different and requires different things. So what may work for me as a pre and post workout snack may be very different for someone else. For me, I love a green smoothie in the morning with almond milk, aloe, half a frozen banana, coconut manna, vegan protein powder, cinnamon and greens. I like to top it with some hemp seeds and local bee pollen. For after a workout or an early lunch I love a veggie egg scramble in a nori wrap.
Common misconceptions about health/workout/diet?
Oh man, there are so many! But my main message for people out there is that in the realm of health, fitness and diet there is not a one-size-fits all approach. Every body is unique in what it needs to feel good, and the only way we can access that information is by using some mindfulness to help connect the dots. Our bodies are communicating with us all the time, letting us know what they need or crave and giving us feedback. If we listen to that we can really hone our health into something that connects with us and is truly a lifestyle. Health is not a box you need to fit into. It should never feel like an immense struggle or something you're punishing yourself to do. When you find your balance, you can just be and it doesn't feel like a fight any more.
Follow This Creator:
Website: feelthiswithkara.com
Instagram: @feelthis___
Facebook: @feelthiswithkara
Other Locals