About This Creator
The expert clinical facialist Kate Kerr has recently made the Agua Bathhouse and Spa at Mondrian London her new home base. Her medical and scientific approach means you can expect serious results, but you'll have to do without the oatmeal masks and soothing massages. Her sunny exterior belies a no-nonsense attitude when it comes to skincare. Celebrities flock to her for the famous DNA facial (more below!) while acne sufferers trust her as one of the leading London voices in the field. We sat down with our newest Mondrian resident to find out more about her unique approach to gorgeous skin.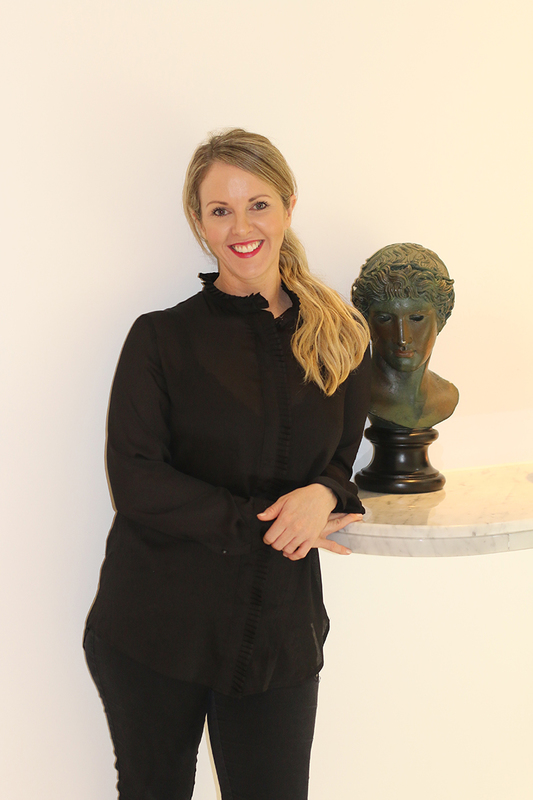 How did you first become interested in skincare? Can you tell us a little bit about your career path leading up to this point?
I had problems with my own skin as a teenager and I remember visiting all sorts of pharmacies, department stores and beauty therapy clinics with my mum to try and get the right skincare. I would buy the whole "cleanse, tone and moisturize" regime and would experiment with different combinations- I think this is where my passion for skin care was born.
I have always been interested in science and the body. I found myself following the sports science route at first and worked as a personal trainer. While I enjoyed learning about the body, movement and the science behind the role, personal training wasn't what I wanted to do as a career. I decided to follow my true passion and concentrate on the skin.
First, I trained as a beauty therapist but it was always the skin I was most interested in, rather than the other areas of beauty therapy. I moved to London 8 years ago and began working for a well-known aesthetic dermatologist in Chelsea. I was responsible for setting up the facial side of the business, and this is where I gained my experience in the medical side of the industry.
After I had a baby, I slowly started seeing private clients. I had spent my career building other people's businesses when actually they had all been based around my treatments, so that's when I thought I'd set up my own clinic- Kate Kerr London.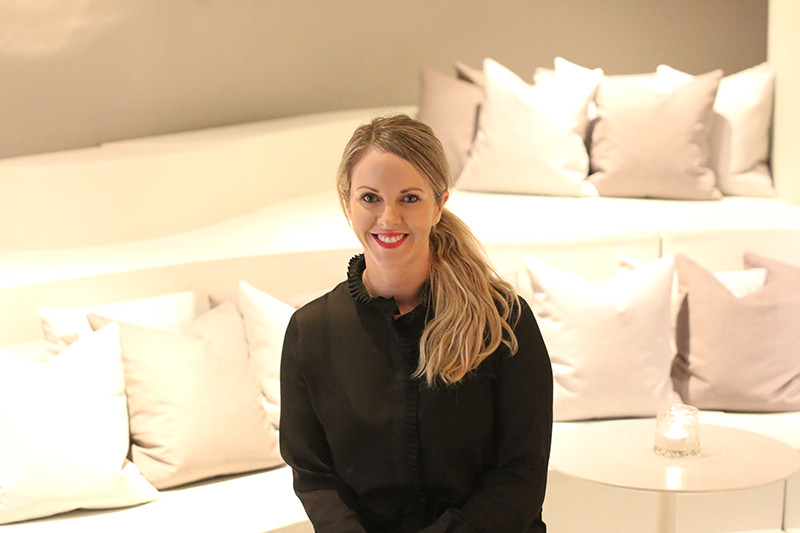 A lot has been written about your serious, rather than cosmetic, approach to skincare. Can you tell us more about your USP?
What I do is quite different to other facialists. My advanced understanding of the skin and medicated skin conditions mean I can work alongside a client's Doctor or Dermatologist to effectively treat their skin.
What really launched my business was the DNA test I offer which looks at how you're genetically programmed to age. No-one was doing it over here so I brought it over from Australia.
The test looks at 16 different genetic markers in five areas of skin aging. It basically looks at where your strengths, weaknesses and risk areas are.
Can you tell us more about what the DNA test can reveal?
The 5 key areas are firmness and elasticity, damage or pigmentation, antioxidants, inflammation and glycation. The gene marker only signifies risk, so it's not definitely going to happen. But if you lead an unhealthy lifestyle, you're more likely to switch that gene on and suffer from skin problems. So that's why having the knowledge and following a specific, bespoke program helps to prevent that from happening.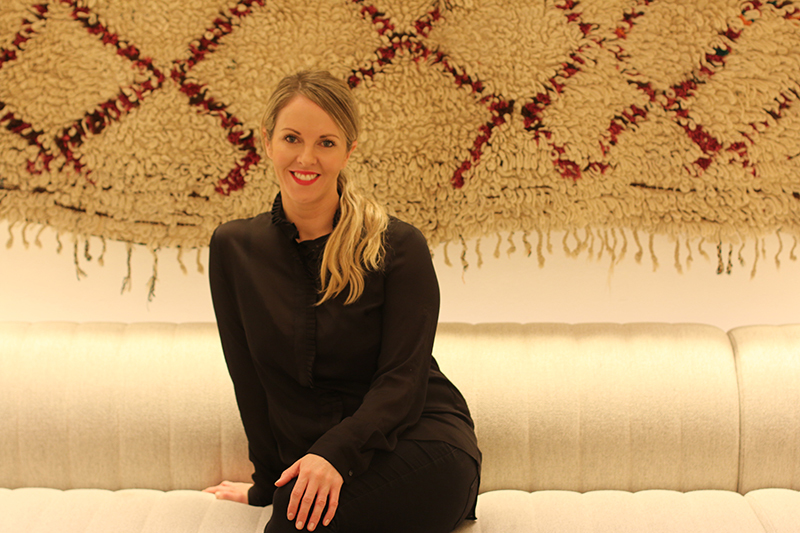 How does the DNA facial work?
A quick and simple mouth swab is sent off to Australia and a full report on your skin's DNA provided. Once these results are back from the laboratory we book your second appointment. This is when walk you through your full five step anti-aging program. It involves specific skincare, supplements, diet and lifestyle advice, facial treatments and aesthetic procedures.
I recently launched a DNA facial, which is the first of its kind, designed specifically for you around your DNA. This means I can not only target what I can see but also what I can't see- what's hidden in your DNA.
Aside from the DNA facials, what are your specialties?
My other facials. They're clinical facials and are very targeted and designed to enhance skin health and functionality. Every step within the facial is there for a reason so sadly, there's no nice soothing massage. Providing deep cleansing, extensive extraction, skin peels and micro-needling, these facials are designed for specific concerns, such as acne or skin ageing. My goal when treating the skin is to kick start it into helping itself to ensure a glowing, radiant complexion that is functioning optimally.
You don't believe in moisturising. Can you tell us a bit about that?
It's one of my unique philosophies and is unbelievably important for a healthy skin. The skin has mechanisms to moisturise itself and when you apply moisturiser, you saturate the upper layers and send a message to the deeper layers saying "there's plenty of moisture up here, we're in a moist environment, slow your production." This causes these important mechanisms to shut down therefore causing you to reach for more and more moisture, often moving from light lotions to richer creams and even oils. This has a knock on effect to a lot of processes within the skin and often leads to problems like acne, skin dullness, oiliness and even causes the skin to age prematurely.
There are obviously 'true' dry skins out there but it's surprisingly only about 10-15% of the population. Those cases are often people who have suffered with eczema or dermatitis - people who have never had acne in their life because they just don't produce oil.
This isn't to say that your skin will be naked but every product applied will be there for a very targeted reason and nothing will be applied that is actively trying to moisturise your skin. Any moisturising ingredients used should be naturally occurring in skin, so as to not upset the skin's moisturising processes.
What do you practise in your own life to maintain great skin?
I try to eat lots of healthy fats such as nuts, seeds and avocados, and I steer clear of sugar where I can. It's all about trying to maintain a low Glycemic Index diet. Sugar is highly inflammatory and it can lead to glycation. I'm at high risk of glycation with my DNA. Glycation is when excess glucose floating around in the blood, effectively latches onto the collagen and causes cross-linking, which can cause really heavy lines and wrinkles. I follow a very strict skincare regime to maintain clarity and waylay the ageing process. I give myself a DIY facial once per week for a more targeted action, I have a clinical facial once per skin cycle to help reset my skin and deeply cleanse and I have a course of skin rejuvenation treatements like micro-needling once per year to help improve skin texture and slow the ageing process.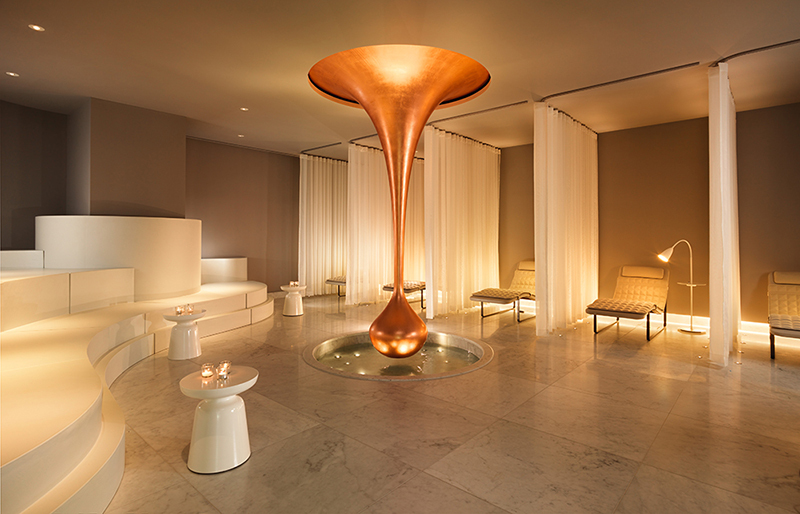 What are the wellness and health/ lifestyle tips that you would recommend to everyone?
Sun protection. Sunscreen- of at least SPF 30, preferably 50, wearing sunglasses and preferably staying out of direct sunlight at peak times of the day. Maintain a diet rich in omega fatty acids, vegetables and fruit and to minimise alcohol intake.
With the way I work, if your skin is functioning properly, then you don't need to be using lots of the latest fad products. I don't believe in that at all. I believe in waking your skin up so that it's functioning optimally.
To find out more and to book, visit: www.morganshotelgroup.com/page/mondrian-london-kate-kerr
Follow Kate:
Website: KateKerrLondon.co.uk
Instagram: @KateKerrLondonFacialist
​Facebook: Kate Kerr London
Twitter: @KateKerrLondon
Other Locals