About This Creator
Staying fit and healthy while you're on the road is no easy feat. Jamie Baird, Sanderson's resident personal trainer, is your go-to guy for finding that extra motivation in the New Year. We sat down with him to discover his fitness secrets and quizzed him on how to keep our motivation past January. Short on time? He even gave us a 12-minute workout guaranteed to tone you up, anytime, anywhere.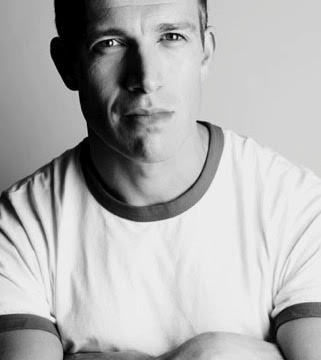 How long have you been working as a personal fitness instructor?
I started in fitness in general when I was about 14, doing work experience at my local health club, and then dabbled in it ever since. I became a full-time personal fitness instructor in 2000, training external clients in Chelsea. I've been working with Sanderson for about 17 years now.
How did you get into health and fitness as a profession?
I suppose my career stems from being very sporty as a kid. I played, rugby, athletics, running – I ran my first half marathon when I was 12 years old, and have probably run about ten altogether! I tried and loved pretty much every sport as a kid and wanted to do anything competitive. When I started as a trainer, everything was focused around health clubs; helping people with weights and so on, so that's where I started, by trying to help people get the most of the workout they were already doing.
What are the best things about working as a personal fitness instructor?
I love seeing then results and achievements that my clients make, whether it's rehabilitating from an injury or working towards weight or fat loss. Having someone come to me with an end goal of what they want to work towards and helping them realise and achieve that is always a huge deal.
Working with clients from different walks of life always adds an element of variety, too. As a trainer, you have to adapt and mould yourself to lots of different people – I've got clients that I've had for say, 12 years now, and the relationships that you build both inside and outside of the gym are always so great.
Aside from the clients and the flexible working hours – of course! – I also love that I'm constantly active and on my feet. In today's world where people are constantly sitting at their desks, we have to realise the importance of being and staying active. It's something that a lot of my clients face.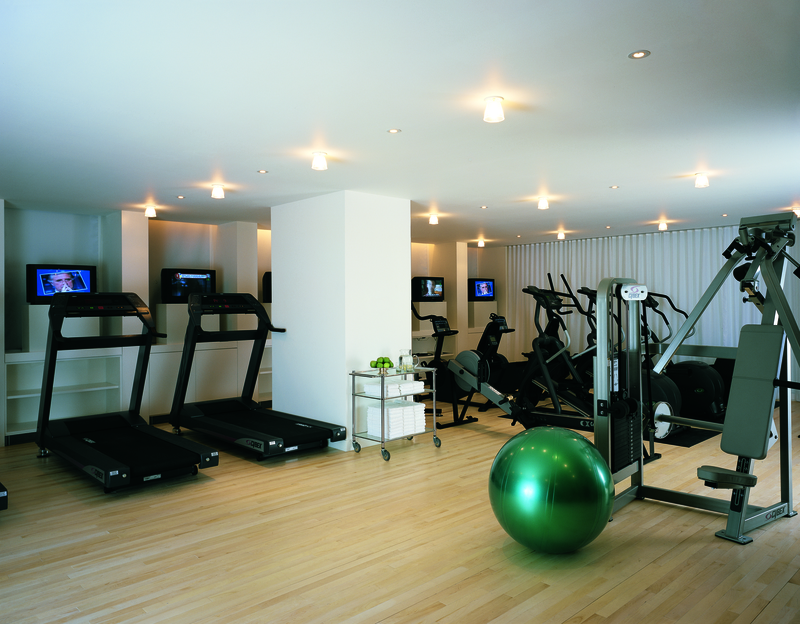 What are your top tips for living a healthy lifestyle?
In today's day and age, the key is to keep it simple. It's so easy to overcomplicate fitness and weight loss and healthy living. There's so much information that contradicts everything else out there that you have to simplify it and do what's right for you – move more, eat well and don't sweat the small stuff.
If you travel a lot or are constantly on the road, it does of course get tricky to stay active and healthy. I always urge clients who travel often to, when they get off the plane, head straight to the gym for a workout before their meetings or activities. Even if you only have 20 minutes, get into the gym, work out in your room, go for a run – anything! If you get it done first thing then it's out of the way and you don't have to put it off, and you'll feel so much better for it. The hardest thing isn't even the exercise; it's finding the will to do it, to get out of bed or off the plane and at it!
What are the best types of exercise to see impactful/long-lasting results?
The best exercise is the one you enjoy doing, definitely. If you enjoy doing something, you're more likely to keep at it, to do it properly, and therefore get results.
If you're learning a skill such as yoga, self-defense etc., your mind is taken off the fitness and weight loss goal and it just becomes a by-product of learning that skill. If you're playing in a team, tennis or netball perhaps, you'll also be able to build it into your social schedule.
What do you tell clients in order to motivate them?
With every client, there's different things that motivate them. When you ask, they'll usually say they're looking to 'get fit' or 'lose weight', but there's no real purpose. That's where I need to dig deeper, to learn what their end goal actually looks like and what their motivation is; what makes them tick.
If you train someone once a week, they need to be able to go off and push it forward. Motivation, enjoyment, and discipline – it all comes back to keeping it simple. It's not rocket science! The biggest issue I face with some clients is that they don't take responsibility and make excuses for not training outside of their sessions. People need to prioritize going to the gym or working out in general!
What is the best way to stay fit and exercise when you're travelling?
Without getting too specific, I think it goes back to preparation. Before you head off on your trip, make sure that you always pack work out gear. Know your itinerary and make sure you plan your workouts for when you will have the time. Set targets – if you're going away for a week, then aim to get three workouts in, for example. Also, do some research! Find out if the hotel you're staying at has a gym, whether there's a spin studio nearby or find a running map, for example. Speak to the concierge when you arrive too, and find out if their know any good spots. Near Sanderson, I love Psycle for spinning, TriYoga for yoga and pilates, and Detox Kitchen for a healthy snack. For running, Regents Park and Hyde Park are great and much better than standing on a treadmill.
Can you share some moves for an in-room workout?
The skipping rope is so underrated! If you're travelling, they take up next to no room in your luggage, are lightweight and are also quite fun! Aside from that, here are two simple circuits to help you get a quick 12 minutes of exercise in when you're at home or on the road. It may not seem like much but it will get your heart rate up and loosen any tension in your muscles.
Circuit 1 – repeat 3 times
Jump squats – 30 seconds
Press ups – 30 seconds
Bicycle crunches – 30 seconds
Rest – 30 seconds
Circuit 2 - repeat 3 times
Jump lunges – 30 seconds
​Tricep dips – 30 seconds
Plank with leg lift – 30 seconds
Rest – 30 seconds
Check out Jamie's website here. For more information and to book a training session with Jamie during your stay at Sanderson, please call agua Spa on 020 7300 1414.
Other Locals