About This Creator
This week, the Tate Modern opens its Georgia O'Keeffe retrospective, the first in a generation in the United Kingdom. The British fashion house Jigsaw have taken inspiration from Georgia O'Keeffe's life, work and style to design their Autumn Winter 16 pre-collection, "Hands of Georgia". We sat down with Sally Graveling, Head of Wovens, to discuss her creative approach and how she channelled Georgia's unique spirit into this very distinctive collection.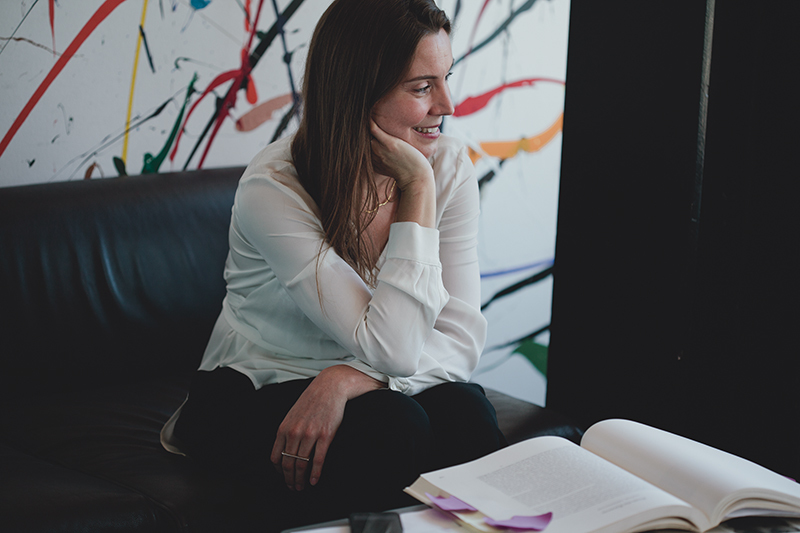 When did you first know you wanted to be a designer? Do you have an earliest fashion memory?
Being a Fashion Designer was absolutely not on my radar as a youngster, the West Midlands is not known for its style, and I don't think I even knew what Vogue was until I went to college. What I did know was that I had to pursue creativity in some form as it gave me the most joy at school. I was obsessed with Picasso from the age of 10 and used to paint portraits of myself in his style. Looking back, it was my first discovery of style and colour, albeit in art rather than clothes. I kind of jumped into fashion very spontaneously at college by doing a BTEC in multi-disciplinary design, much to my high school's dismay who thought I was throwing away my academic skills in the process. The moment I got my hands on fabric and a sewing machine I was sold.
Can you tell us a little bit about your career leading up to this point?
I studied at the University of Westminster which was amazing; really hands on with pattern cutting, sewing and tons of creativity. In my final year I won an award for my textiles and use of natural fibres, which was being judged by Justin Thornton and Thea Bregazzi from the London based brand Preen. This introduction was to lead to my first job out of University working in their buzzing London studio. My job here was very three dimensional- from experimental pattern cutting, to hand creating one-offs for their Portobello gallery shop, whilst also dealing with manufacturers and managing the sample room. It was a baptism of fire and one I held dearly for 4 years.
My longest stint was at Paul Smith working on the catwalk collections. This was a really different and complimentary experience, allowing me to understand working within an established and multi-faceted brand in a truly design-based role. Paul is an incredibly inspiring man and you can't help but be motivated by his energy and wisdom. It was here I really learnt my fabric obsessions and taste for quality manufacturing which is something I will never lose.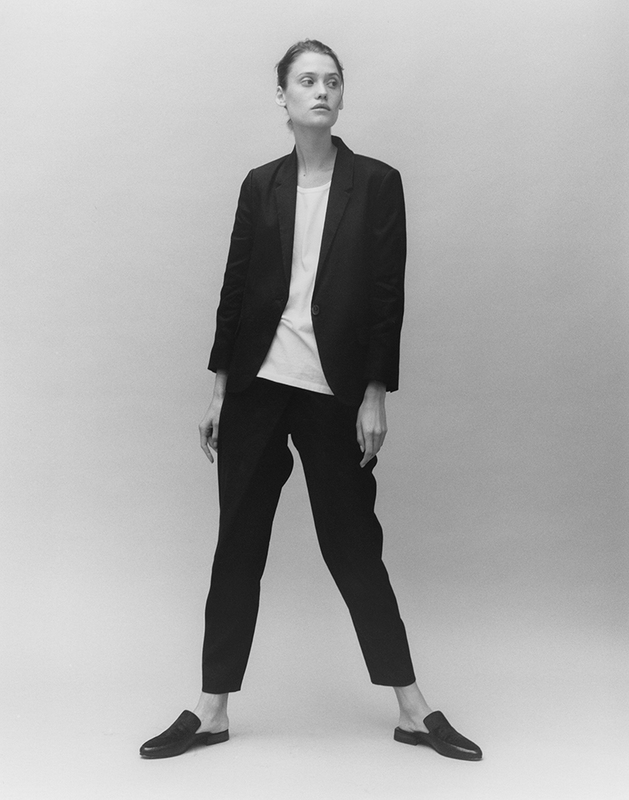 Jigsaw was a joyful discovery for me, upon entering the building and really learning about the brand from the inside out, I fell in love. The brands ethos entails everything I respect about clothes and, amazingly, is also full of inspiring individuals and talented teams. I feel very lucky to be here.
What details of Georgia's life, work and style struck you personally and inspired this very distinctive collection?
Initially, the draw of Georgia was her incredibly poetic use of colour in her floral abstractions -my only true knowledge of her before embarking on this project.
However the 'WOW' for me came in discovering her personal style and strength of character through the photographs her husband Alfred Steiglitz took of her over the years. In these photos you really get a sense of her spirit and irreverence to the idea of what was expected of a female artist at that time. You see a real determination and sense of self that is extremely empowering. Exactly the kind of woman I want to be inspired by and invoke in our collection.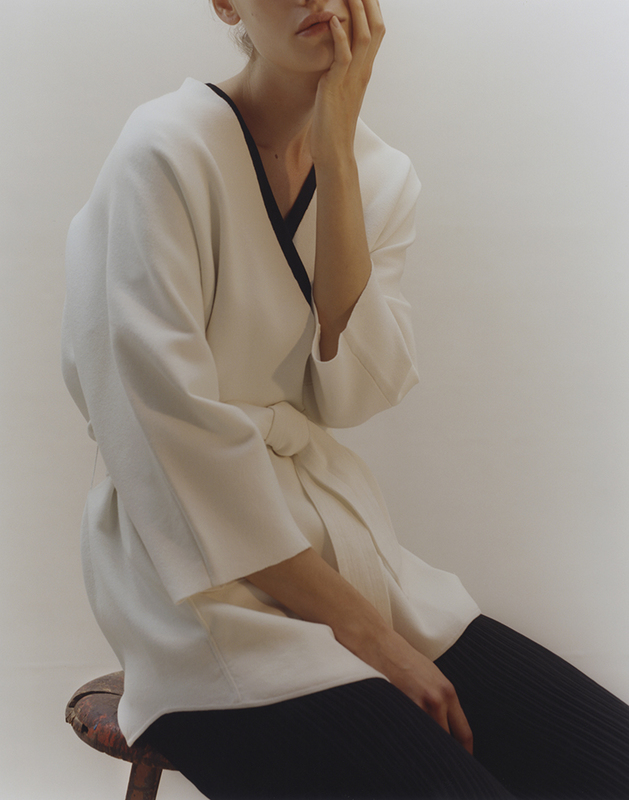 Georgia O'Keeffe had a definitive personal style. How would you describe it and how did you interpret it to fit into a modern woman's wardrobe today?
The amazing thing about Georgia O'Keeffe is that her wardrobe still looks modern in today's settings. She is the epitome of modern and timeless style.
However, during her era, the way she dressed was probably considered shocking, unfeminine and seemingly stark. She streamlined her outfits, deliberate stripping away unnecessary fuss, yet being obsessive about the details she did like. She knew what worked for her and stuck with that.
She was extremely precise in the way she put things together playing discreetly on the poignancy of a single button or the perfect layering of lapels. She loved to wear flat shoes and deep V's, She was handsome rather than pretty, and in my eyes an extremely desirable muse. Her spirit is completely relevant to how women should feel they can dress today. She kept her rules simple and played on her strengths.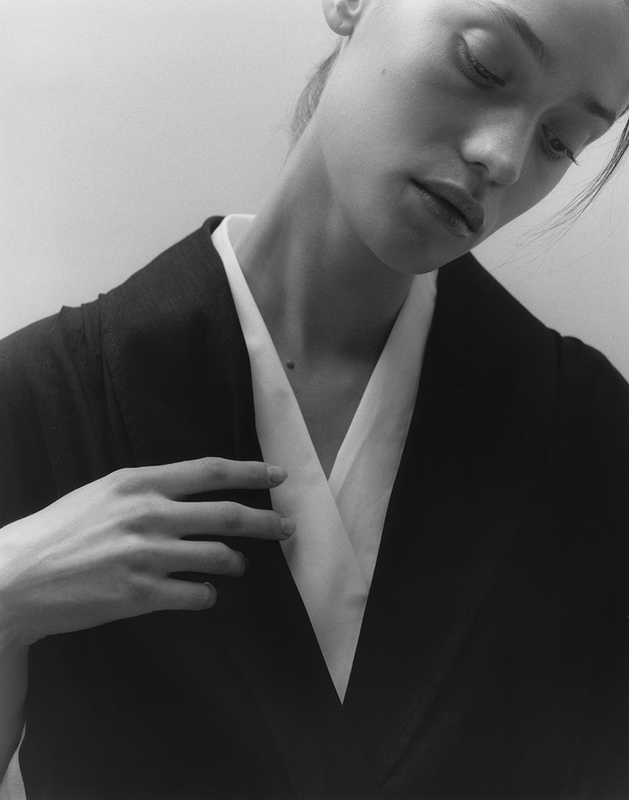 We tried to incorporate this into the range by creating a wardrobe that interlinked together with ease. Perfect layering pieces and easy relaxed volumes. By creating a core of black and white silhouettes, the colourful prints can sit harmoniously with any outfit depending on which the wearer is drawn to. A really simple yet impactful way of dressing.
How would you describe your personal style?
I am currently going through a Georgia phase. Ha ha! But in general I like relaxed silhouettes and play on proportions as a rule. I have a slight boyishness to my taste and don't really like fuss. I love slouchy pants and would happily live in a boiler suit given the option as a uniform. I love subtle jewellery but have a very specific, quite graphic taste. You'll never see me in anything bling!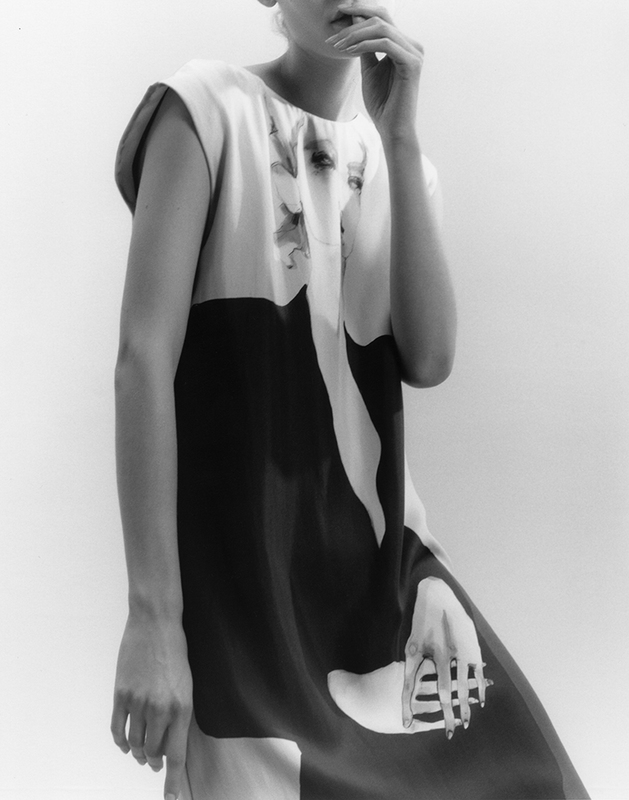 Where are some of your favourite places in London to find style and design inspiration?
I live in Hackney and it's hard not to be inspired by people. It is such a creative community and street style is all around. It really is a bubble where you can see emerging silhouettes before they hits the mainstream and generally be content that original style is not dead. Broadway Market is on my doorstep and there are two amazing bookshops I pop into regularly to discover what's new in creative publications: Donlon books and Artswords bookshop. I've picked up the thread for a new collections direction here on numerous occasions.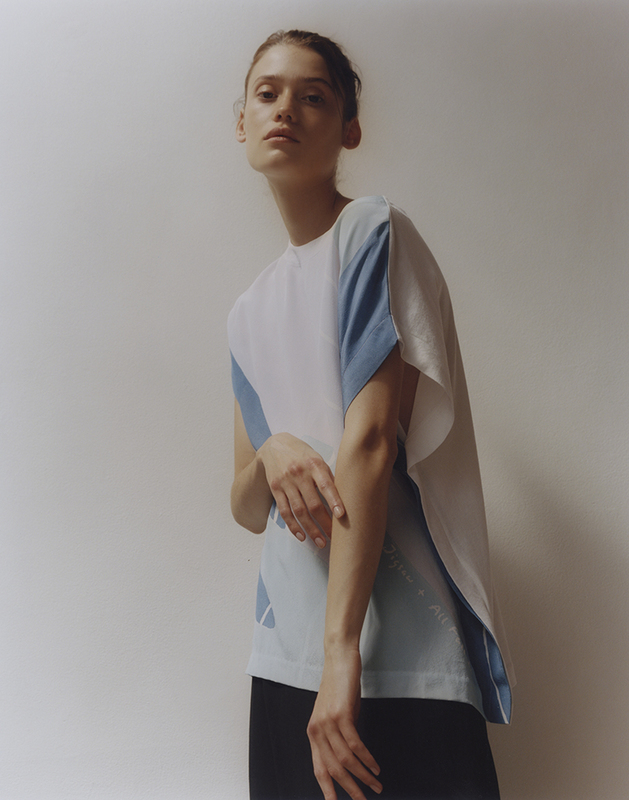 I always keep my ear to the ground on up and coming exhibitions at The Whitechapel Gallery, the Hayward Gallery and The Barbican to name a few. Also, from visiting Portobello market over the years, I have gotten to know some of the specialist dealers and built up a personal relationship with them. I often head off to their secret hoards to hold court with their best pickings before they get to the market!
We've teamed up with Jigsaw and Tate to offer one lucky winner an overnight stay at Mondrian London, a private tour of the Georgia O'Keeffe exhibition and £1000 to spend at Jigsaw. Click here to enter!
Other Locals