About This Creator
Sonya Esman was only 15 when she started blogging. Born in St. Petersburg and raised in Toronto, Sonya now calls LA home. In the midst of running from show to show, we caught up with Ms. Esman over New York Fashion Week to chat a bit about how she started, her go-to outfits and fall trends this season. We loved having her kick back with us at Royalton for the week, indulging in bubble baths and resting at any moment possible. She even gave us some of her favorite things to do and see in the city. For a good breakfast, looks like Bluestone Lane's avocado toast is a must try.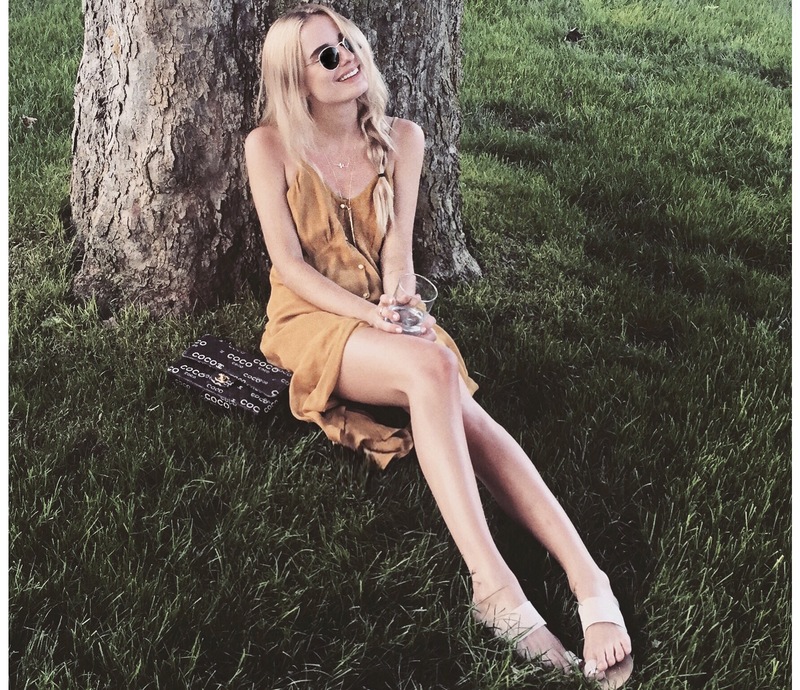 Where are you from? Where do you currently reside?
I was born in St. Petersburg, Russia. I grew up in Toronto, Canada. Now, I call LA home... although honestly I think I live in the airport terminal :)
Describe your style in 3 words. What's your go-to outfit?
Oversized, carefree, feminine with a masculine twist. My go-to outfit is either a silk dress and rough boots or a ripped up t-shirt, mom jeans and loafers.
Top 3 things you can't travel without?
My ENTIRE skincare routine, electricity converters and a workout outfit.
What are the keys to surviving New York Fashion Week?
Probably organizing my schedule and having all priorities in place. Sometimes you just want to be everywhere and see everything but then you get run down. I've learned to only go to the shows that I'm actually excited about or surprised I was invited to.
What was your favorite show?
My favorite show was Anna Sui, mainly because every single one of my favorite models walked.
What designer or brand are you wearing now? Anyone to watch out for this fall?
I really mix and match everything. I'm not a super fan of one particular designer, but I'm pretty obsessed with Gucci right now and where the label is headed.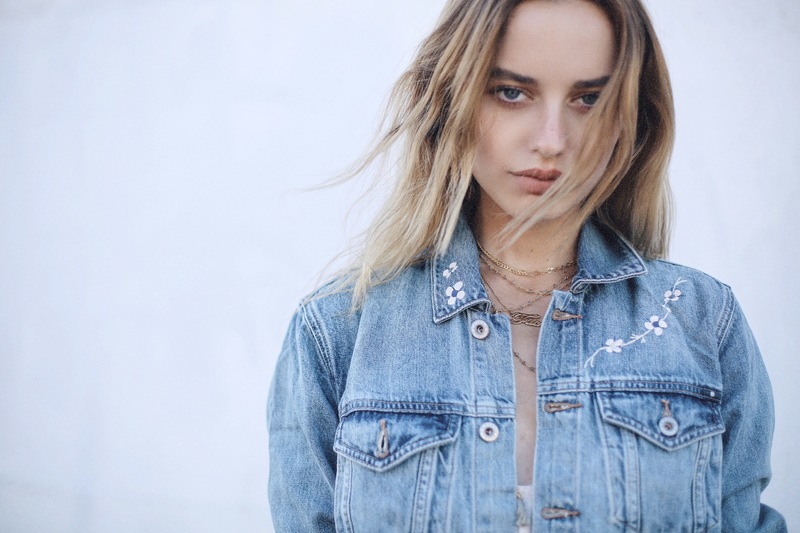 What's the beauty product you rely on most?
Lip liner. I have this lip liner from mac named "boldly bare" that I use as a lipstick, eyeshadow and blush. It's the most perfect natural nude/pink colour.
Name some of your favorite fall trends this year.
My favorite fall trend is probably fish nets. Stockings are always cool to wear with rough boots and a skirt, but I've been especially loving a fishnet tights with a sweater under a vintage black leather jacket.
What were you doing before you started blogging?
I started blogging when I was 15 or so, so probably studying for my math exam.
What is the story behind Class is Internal?
I wanted to create a beauty channel, but I also wanted my blog name to be a paradox, because I don't actually value superficial beauty. I first tried Beauty is Internal, but that was taken, so I went with Class is Internal...there was probably a heavy Gossip Girl influence.
What are the keys to your success as a blogger?
Post consistently so people don't forget about you. Determine a purpose for your posts. Is Instagram an artist outlet? Is it a personal diary? How do you want people and brands to see you? And stick to that. Post what you know works. Like they say, if it ain't broke, don't fix it. I believe everyone has the right to do whatever they want, and rules are made to be broken, but this is what has worked for me.
What is the best advice you could give on becoming successful in the fashion industry?
I suppose, work on yourself first. The number one thing that will get you through everything - the long nights and early mornings, the constant work, the opinions of others in the public eye - is knowing who you are. Love yourself and be confident in yourself. Finding your voice can take a lot of work.
Do you have a role model? If so, who and why?
I wouldn't say I have a role model. I'm inspired by a lot of the content I see on Tumblr, but that's probably only artistically.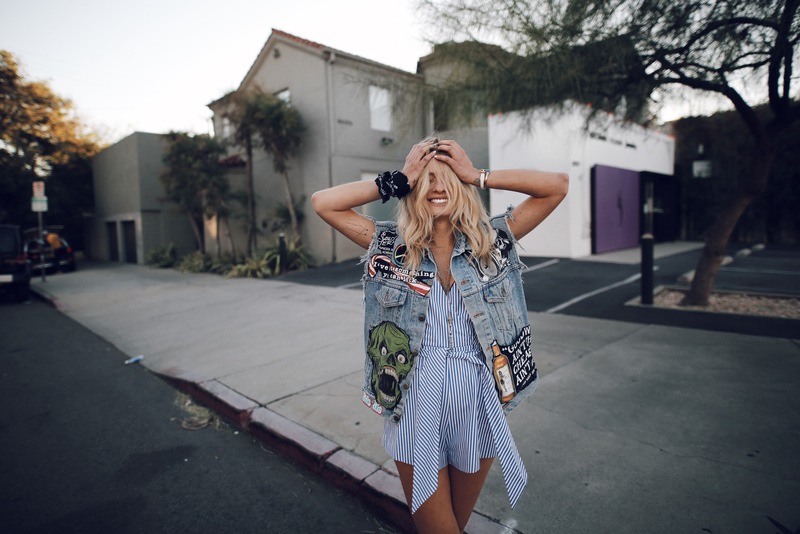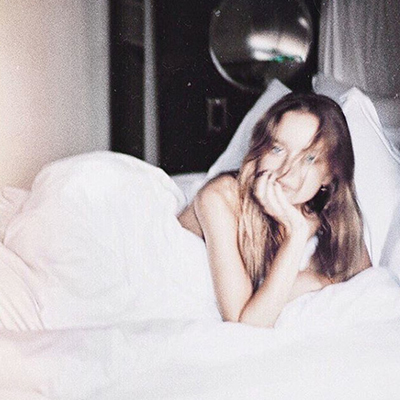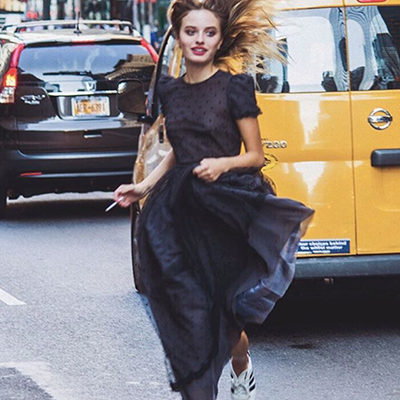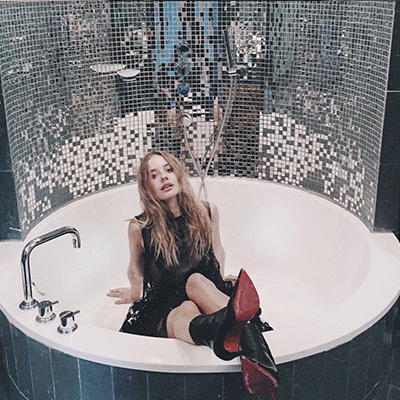 If you could collaborate with anyone in the world, who would it be?
I always say, the day Chanel approaches me is the day I will retire.
If we were to visit LA, what would you tell us to do?
I would make the drive up Pacific Highway to Casa Verde - the best vegan restaurant ever. You must get the tacos. Then walk around Sunset Blvd. for vintage shopping and head to Laguna Beach for the most incredible beaches.
Around Town in New York. What are your favorites:
The breakfast spot: Bluestone Lane - Aussie avo toast
The chic boutique: Barneys
The best people-watching: Walking around Soho
The cocktail bar: I don't really go out
The place to unwind: Central Park, toes in the grass and a good book
The coffee spot: I love Juice Press for a green juice instead!
Follow Sonya:
Instagram: @sonyaesman
Twitter: @classisinternal
Facebook: Sonya Esman
Blog: Class is Internal
Other Locals