April 09, 2018
Summer is just around the corner and this year we're more excited than ever. We're transforming our iconic garden into a pink haven full of 50 flamingos and floral accents for the launch of the Laurent-Perrier Courtyard Garden. Plus our famous seated swing will become a throne for the Queen of Hearts, adorned with pink roses for the perfect Instagram moment. Escape into the captivating, whimsical world of our oasis of calm in the midst of the city and join us in celebrating the 50th Anniversary of Laurent-Perrier Cuvée Rosé Champagne.
From 2 May to 26 September, tumble down the rabbit hole and enjoy our renowned Mad Hatters Afternoon Tea with a Cuvée Rosé twist. From melt-in-your-mouth parmesan croque-monsieur to the Mad March Hare vanilla pocket watch macaroon, teamed with the exclusive Pink Floquet Cake – a strawberry flamingo with a white chocolate Laurent-Perrier Cuvée Rosé croquet truffle, completing this scrumptious love affair. There's no excuse not to be late for this very important date. There will also be an additional £1 added to every Mad Hatters Afternoon Tea bill as a donation to our chosen charity partner, mothers2mothers.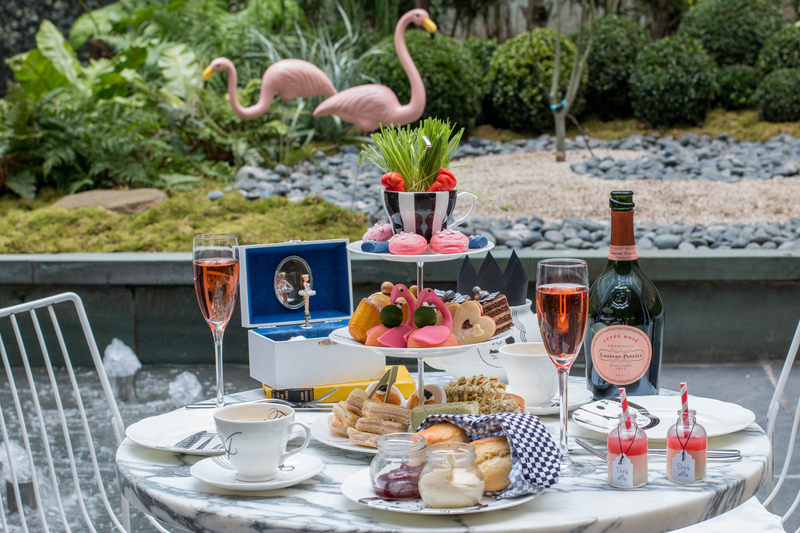 Our Mad Hatters Cuvée Rosé Tea will be served daily and will be priced at £65, including a glass of Laurent-Perrier Cuvée Rosé.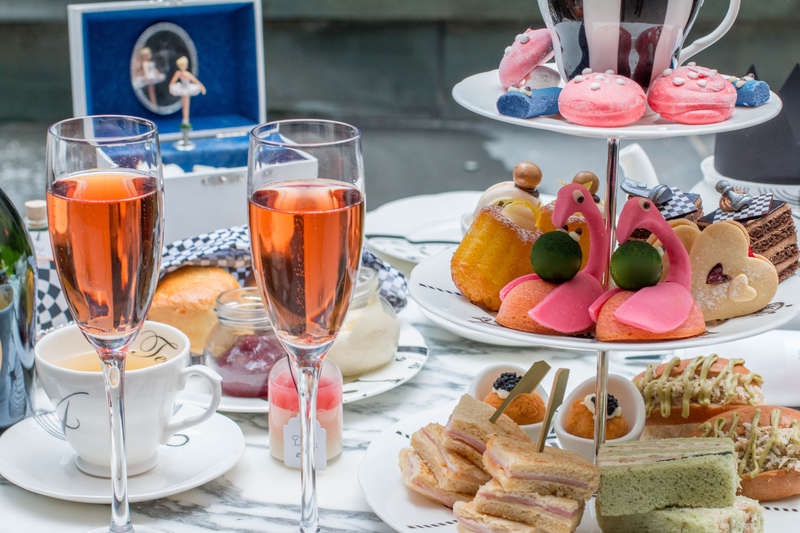 Love a competition? Us too. Take a photo in the Laurent-Perrier floral swinging chair and tag yourself along with the hashtag #LoveLPRose for the chance to win a flamingo and a bottle of Cuvée Rosé.
To book, please call restaurant reservations on 020 7300 5588 or email restaurant.resuk@sbe.com. Click here for a closer look at our vegan menu.
10.22.21October 22 2021 /
Dry Doesn't Mean Boring
01.10.20January 10 2020 /
The first step is loving yourself
12.20.19December 20 2019 /