November 27, 2019
Yinka Ilori is a London-based designer who specialises in up-cycling vintage furniture, inspired by the traditional Nigerian parables and African fabrics that surrounded him as child. Humorous, provocative and fun, each piece of furniture he creates tells a story.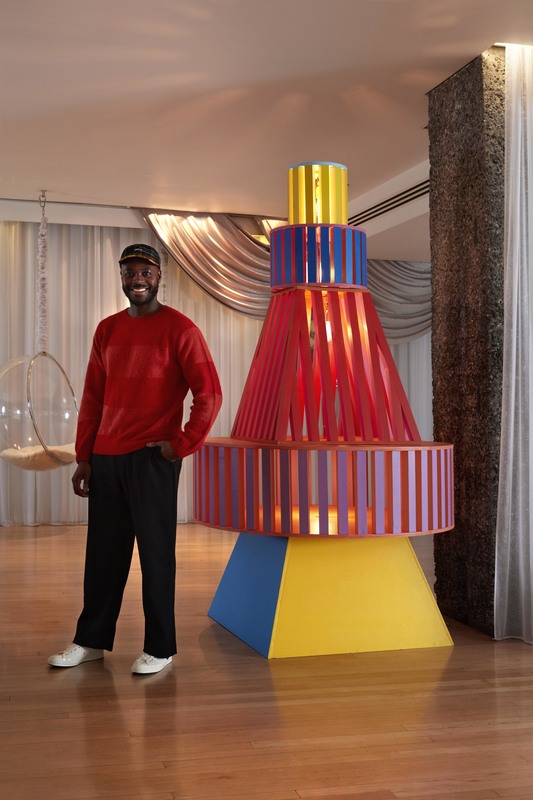 The ELLE Decoration British Design Awards 2019 'New Designer' award winner has created a vibrant addition to the lobby in his signature bold aesthetic. The 2.5 metre design captures the joy experienced from the first glimpse of wrapped and stacked presents underneath a tree.
Designed with industrial materials, the Christmas tree form consists of stacked objects with an internal light source, creating a glow from within the piece.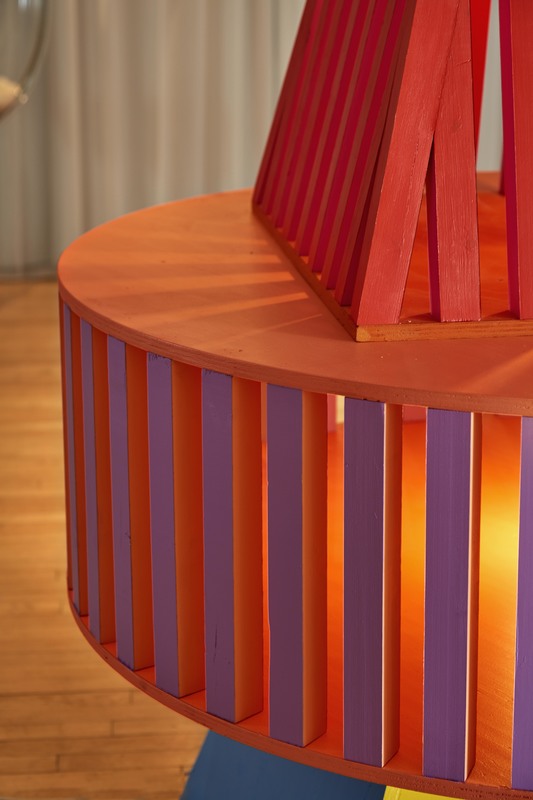 Looking for a Christmas getaway? Take a look at all of Sanderson's amazing offers over the festive period here.
20th century Parisian bohemia right in the heart of the West End
02.26.20February 26 2020 / Local Guides
01.28.20January 28 2020 / Local Guides
New Decade, New Adventure
12.31.19December 31 2019 / Local Guides