April 05, 2019
A deal worth accepting is coming to Blind Spot this May with our Brexit Cocktail Menu.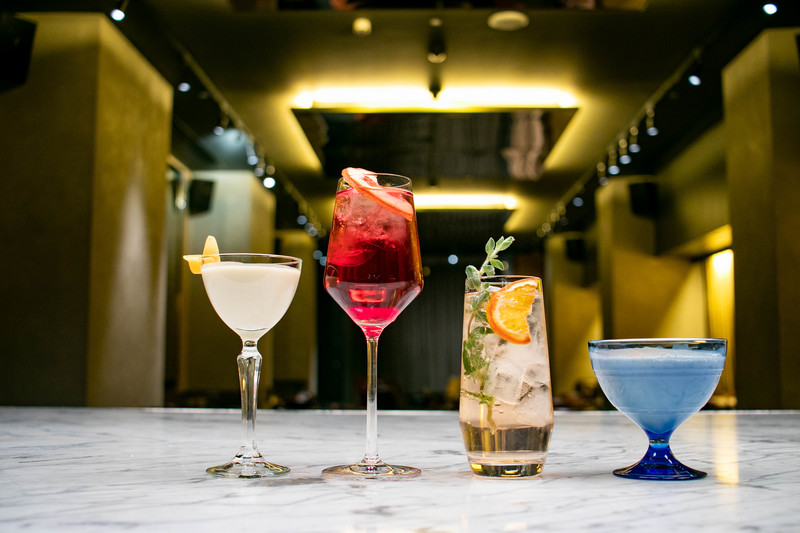 From Florence to Santorini; Amsterdam to Barcelona, choose from the list of cocktails below and receive 17% discount to match the millions of people who voted during the referendum.
AMSTERDAM, NETHERLANDS
Ciroc vodka | Dom Benedictine liqueur | Abbott's Bitters | cloves-infused dry vermouth
MARSEILLE, FRANCE
Grey Goose La Poire vodka | apricot brandy | yellow Chartreuse | lemon juice | egg white | pastis
TOLEDO, SPAIN
Manchego-infused Finlandia Vodka | lemon juice | double cream | orange marmalade
FLORENCE, ITALY
Oregano-infused Bombay Sapphire gin | Montenegro liqueur | saffron syrup | Mediterranean tonic water
WARSAW, POLAND
Belvedere vodka | elderflower liqueur | lemon juice | Mirabelle plum nectar | raspberry foam
BARCELONA, SPAIN
Gin Mare | lemon and thyme cordial | orange bitters | olive oil drops
VENICE, ITALY
Bombay Dry gin | rhubarb and citrus liqueur | grappa | lemon juice | sparkling wine
DUBLIN, IRELAND
Jameson Black Barrel whiskey | Roe & Co whiskey | Guinness reduction | salty solution | apple juice | orange juice | Drambuie liqueur
SANTORINI, GREECE
Bombay Sapphire gin | Ouzo liqueur | orange juice | honey syrup | Greek yoghurt
(NEW) BRUSSELS, BELGIUM
Genever | Cointreau | lemon | honey water | double cream
This offer will run for 27 days from the 1 - 27 May, with a day representing each of the countries in the EU
To book your table, please call 020 7300 5500 or email london-guestservices@sbe.com and quote "BREXIT"
20th century Parisian bohemia right in the heart of the West End
02.26.20February 26 2020 / Local Guides
01.28.20January 28 2020 / Local Guides
New Decade, New Adventure
12.31.19December 31 2019 / Local Guides