January 28, 2020
Whether it's for business or pleasure, group trips away are the perfect time to reconnect, re-center and refresh in a different environment.
It's no secret that London is a city full of inspiration and culture, especially in our neck of the woods. Perfectly placed in the heart of the West End, you'll find Sanderson London and St Martins Lane London, with everything you could want for a group activity right at your doorstep including theatres, museums, galleries, shops and a nightlife like no other.
Situated in Fitzrovia, just steps away from Oxford Street, Sanderson London offers a retreat from the bustle of the city into a world of fantasy and wellbeing with a healthy dose of wit and irony. The rooms maintain their sense of whimsy whilst offering state of the art details and luxurious touches at every turn and a light and airy feel. From our event spaces, to Long Bar, to Purple Bar, to The Restaurant at Sanderson and the Japan-inspired Courtyard Garden where you can enjoy our famous Mad Hatters Afternoon Tea, you won't be short of venues to entertain a big party at Sanderson London.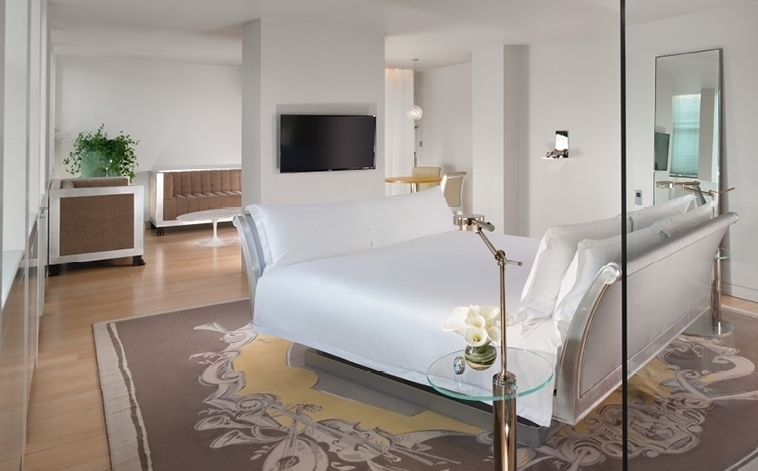 Walk across Soho to the bustling theatre district in Covent Garden and you'll find St Martins Lane London – a dramatic evolution on English luxury. The rooms are complete with floor to ceiling windows and mood lighting, so each guest's stay can be as theatrical as they wish. St Martins Lane Kitchen, EllaMia, The Den, and secret speakeasy bar, Blind Spot complete St Martins Lane London's food and beverage outlets with exciting and refreshing concepts in each. And if your stay is for business (and maybe a bit of pleasure), choose from twelve different event spaces to host your conference, meeting, or reception.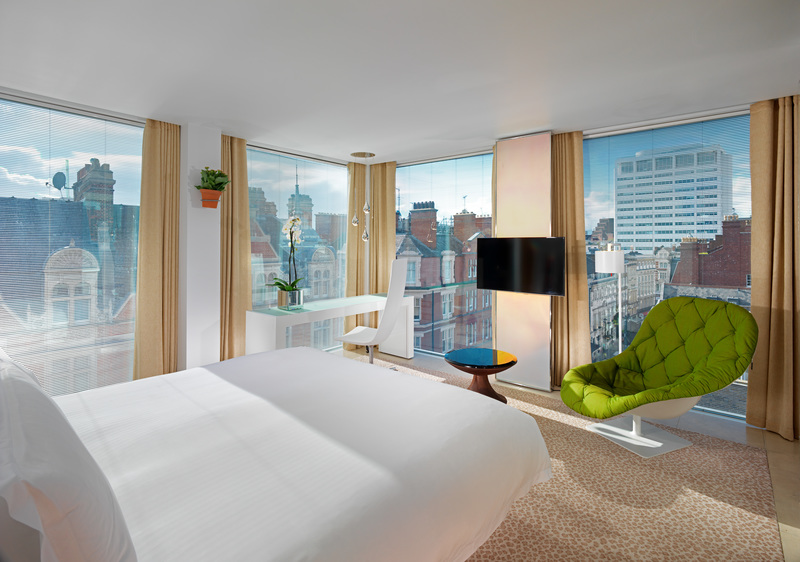 To enquire about bookings for 10+ rooms, please contact GroupLondonSales@sbe.com or call 020 7300 5500.
20th century Parisian bohemia right in the heart of the West End
02.26.20February 26 2020 / Local Guides
New Decade, New Adventure
12.31.19December 31 2019 / Local Guides
Upcycling Design At It's Most Festive
11.27.19November 27 2019 / Local Guides