June 19, 2019
Rest and recharge in one of St Martins Lane's botanical oases. Transformed by Michael Perry, otherwise known as Mr Plant Geek, the rooms have blossomed into a calming micro-environment filled with lush foliage, air-purifying plants and edible varieties.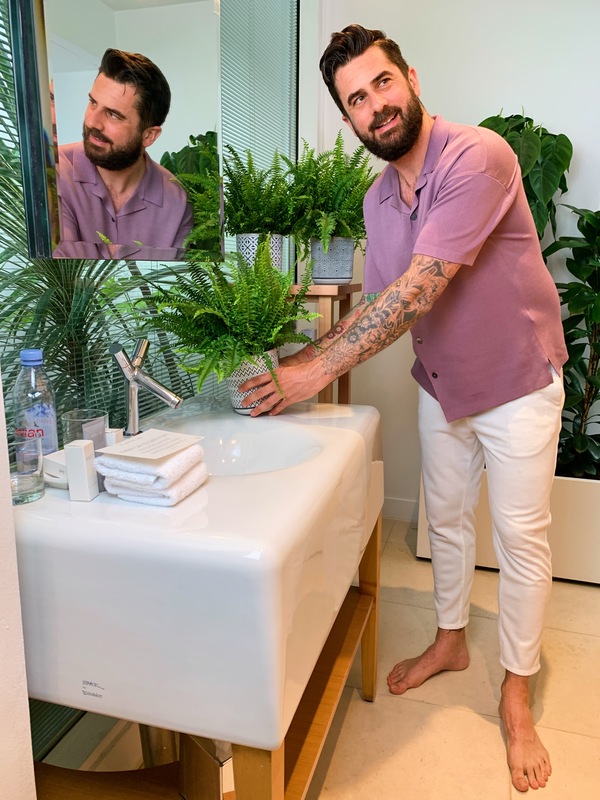 Why did you choose the plants you did for some of our garden rooms at St Martins Lane?
I selected four different concepts for the rooms to create a peaceful, varied atmosphere using eco super soil which gives the plants strength and longevity without harming the environment.
First of all, I wanted to give orchids a bit of a revival. People seem to have fallen out of love with them and don't see them as a desirable flower anymore. I wanted to bring in a few premium, bright orchids to show guests that they are such an amazing flower and so cost effective as they can last 2-3 months if looked after well.
The second concept is the use of tall climbing foliage plants. I wanted to use these to emulate the Shinrin-Yoku forest bathing concepts that are a huge trend at the moment. It places emphasis on plants being good for wellbeing, mindfulness and the air that we breath.
My third concept is the Graffiti Garden. I first introduced in my hometown, Ipswich, during the Community Regeneration Project. The idea of the Graffiti Garden is to use a range of shrubs which are evergreen perennials and have lots of different colours and textures.
Lastly, we have the elevated tea garden. Not only is it great for people with lesser mobility, but it also has plants that can be used to make herbal teas. Guests can wake up and brew their own green tea, rosemary tea or thyme tea. All of these are great for clearing the mind and general relaxation.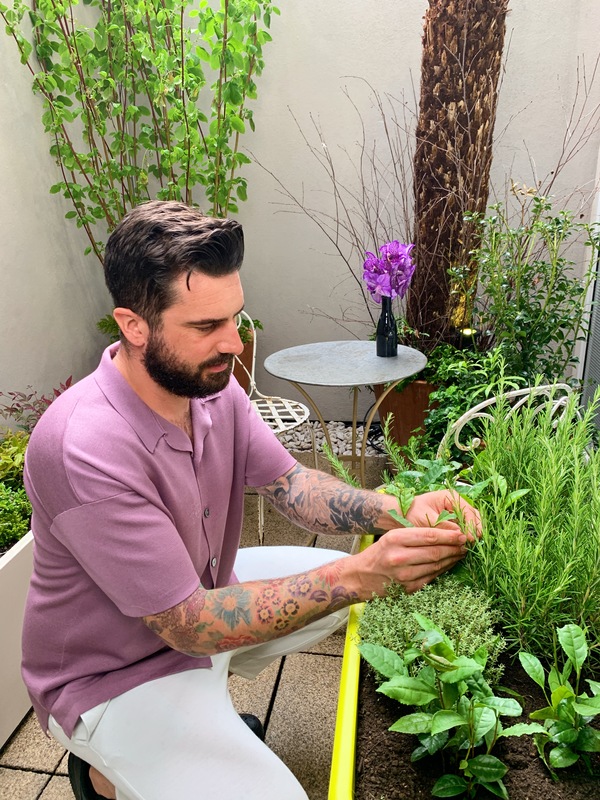 How did you get into gardening?
I was gardening with my grandparents from a young age. They were growing lots of plants and selling them at local markets, so I guess I caught the gardening bug from them really. At the age of 12 I realised gardening was something I loved, so I took over my parents garden and started to sell plants from my own nursery.
How did your TV career start?
It all started about 10 years ago when we were given an opportunity at Thompson Morgan to take the Black Hyacinth on the Alan Titchmarsh Show. After that, more opportunities started to come in after that. I really think having a social media platform really helped a lot.
Indoor plants and greenery have become quite a trend recently, have you got any recommendations for keeping indoor plants alive?
Don't kill it with kindness! Most people go wrong by overwatering their plants. Only water plants when the soil has dried out, or give it a reservoir base so the plant can take the water it needs when it needs it.
Climates and seasons aside, if you were only allowed one type of plant/flower in your garden, what would it be?
It would have to be an Iris. One of my earliest and most fond memories was painting an iris on a pebble for my Grandma who was the main inspiration for my career.
What vegetables do you grow in your own garden?
I prefer to grow edible flowers. They look pretty, and provide a more interesting and exciting taste. Not to mention they can make any food look ornamental!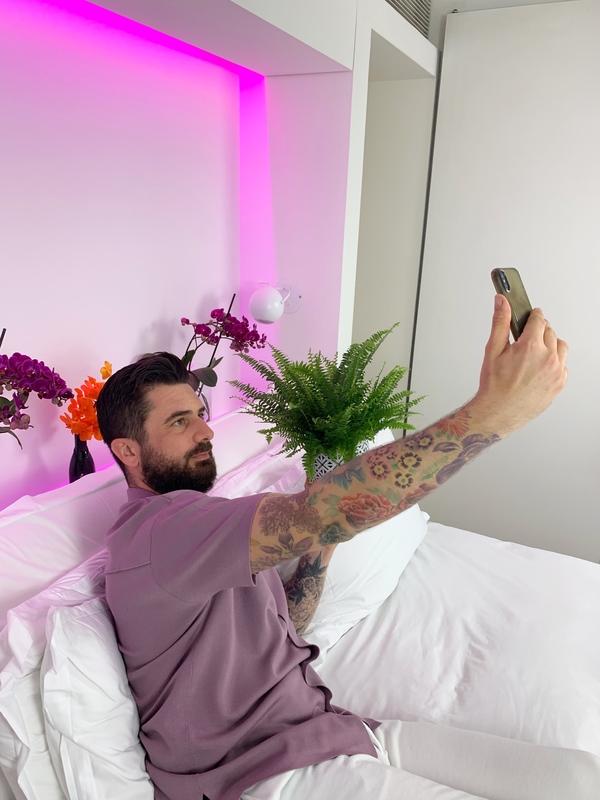 Do you have any top tips for budding gardeners?
Don't be too afraid to have a go. A lot of people aren't confident but plants are a living thing just like people. Nothing and no one grows in the exact way you'd expect them to.
What's the best way to utilise the space in a small garden but also make it look nice and pretty?
I think some elevated planters like the ones I placed in the room would be great for a small space. You also have the ability to double-stack them so you can have a wide variety of plants.
If you wanted to brighten up a dull space, what flowers/plants would you recommend?
Definitely a Graffiti Garden. Because all the plants are evergreen, you'll have bright and colourful plants no matter what season it is.
To book our Botanical Wellbeing Rooms, please contact our reservations team on 020 7300 5500 or alternatively, email smlreservations@sbe.com
10.22.21October 22 2021 /
Dry Doesn't Mean Boring
01.10.20January 10 2020 /
The first step is loving yourself
12.20.19December 20 2019 /