September 01, 2019
September marks the official end of summer, but don't fret because everyone is back from their holidays and the city is livelier than ever. We're kicking off the warmest Autumnal month with some fashion, food and general good times.
St Martins Lane 20th Birthday
Happy birthday to us! We're going to be partying like it's 1999 at St Martins Lane on Saturday 7 September. Why not join us in celebrating our 20th year with an overnight stay, some dinner and a cocktail or two?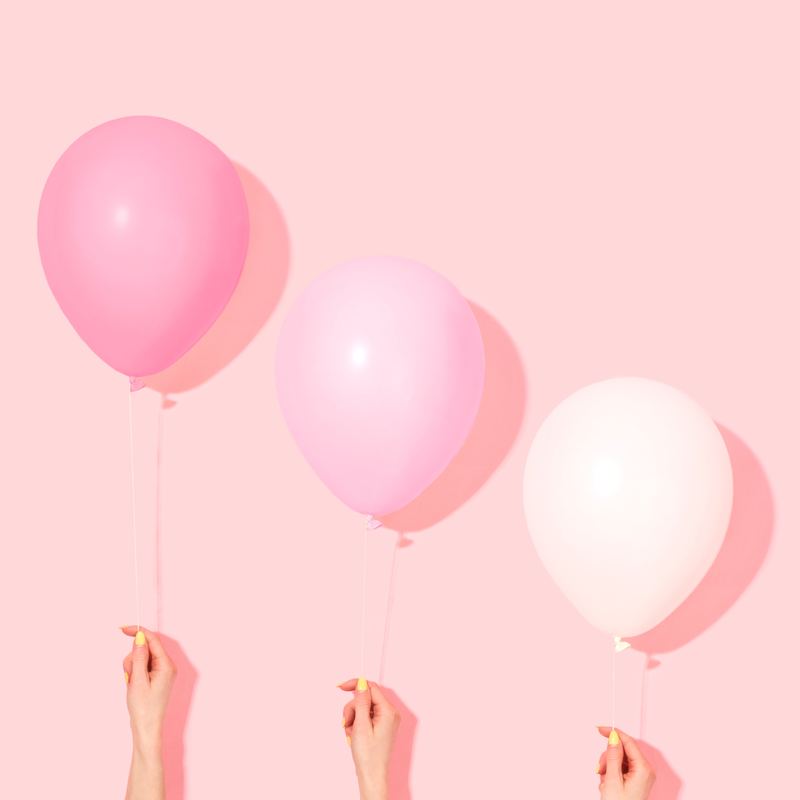 ­­­­­­­­­­­­­­­
Freaky Friday Fashion Illustration (13 September)
Kick start London Fashion Week by trying fashion illustration. Presenting Freaky Friday Fashion Illustration, Sanderson have partnered with Art Macabre and Carapace to replicate the experience of fast-paced fashion illustration, right from the front row.
Wearing her own bold leather pieces, sketch model-designer, Harriet Holt and experience what it's like to live illustrate front row fashion shows at this fast-paced, fun life drawing event. Combining traditional leatherworking skills and historical influences with contemporary fetish world trends, Carapace London pieces are all designed & handmade by craftswoman Harriet herself.
Allow Art Macabre host, Nikki Shaill to guide you in multiple experimental drawing exercises which include capturing textures, shapes and silhouettes of the different designs modelled. Sketch to a soundtrack of music and enjoy an exciting atmosphere reflective of London Fashion Week's vibrancy.
Includes a glass of house wine, beer or soft drink. All materials will be provided, including all paper, pens, pastels and charcoal to capture what you see in striking drawings. Get your ticket here.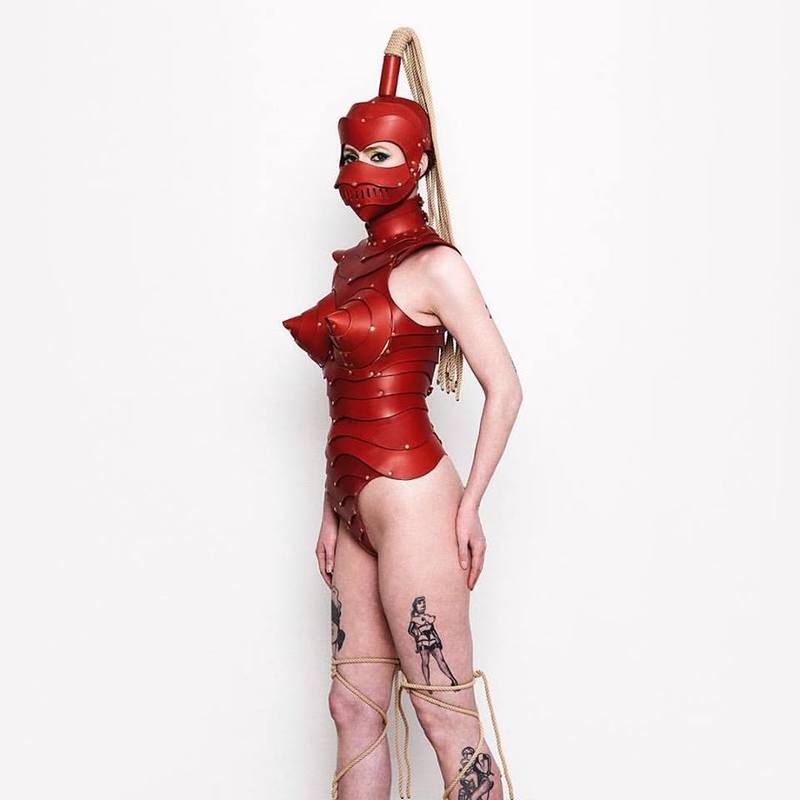 Feeling scent-ual?
Indulge your sense of smell with a night at St Martins Lane including overnight accommodation, breakfast, an exclusive cocktail flight inspired by three of Miller Harris' popular fragrances, and a scent profiling at Miller Harris Monmouth Street inclusive of your preferred fragrance from Blousy (100ml), Brighton Rock (100ml) or DANCE Amongst The Lace (50ml).
Not able to stay the night with us? Enjoy our exclusive cocktail flight in Blind Spot. with one or all three cocktails, and take away a sample of the fragrances to spark Blind Spot nostalgia with every spray.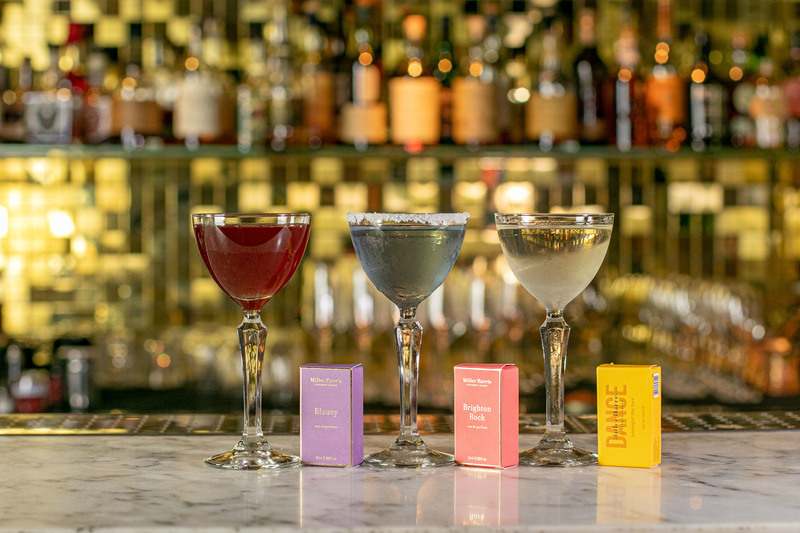 The Den's new Afternoon Tea
There's no better place to catch up with loved ones than at The Den, especially when there's a new menu. Spoil yourself to a cosy afternoon at St Martins Lane and enjoy a selection of sweet and savoury treats over a cup of tea or gin & tonic.
From Thyme & Parmesan Shortbread with goat's cheese mousseline to Apricot & Rosemary Mousse on a sweet pastry biscuit, to classic warm scones topped with clotted cream and strawberry preserve, our treats complete this delicious love affair.
Check out the menu here.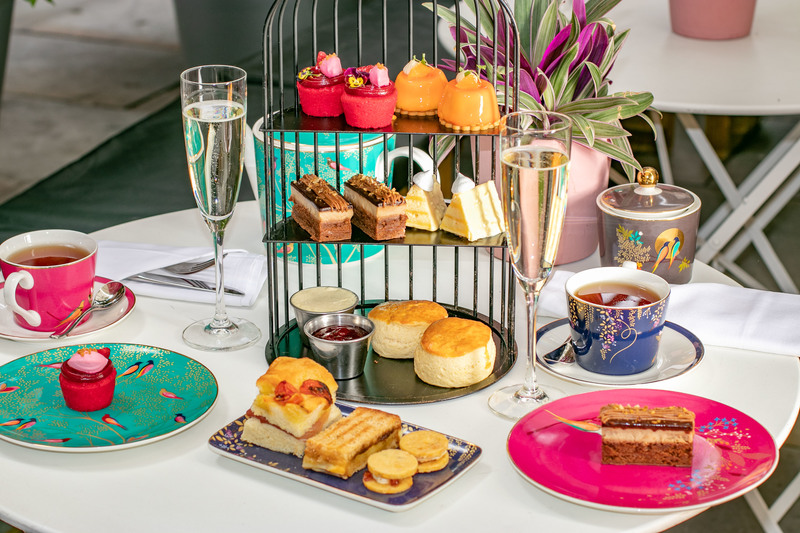 To book, please either call 020 7300 5500 or email london-guestservices@sbe.com
Wednesday Night Music
In partnership with Image Media, we're bringing you Wednesday Music Night. Watch the Courtyard Garden come alive as Leah Weller, Nate James, William Poyer and Yasmin Kiddle perform, and enjoy 35% off food & drink from the Long Bar menu. Sounds good right? Check out the artists here.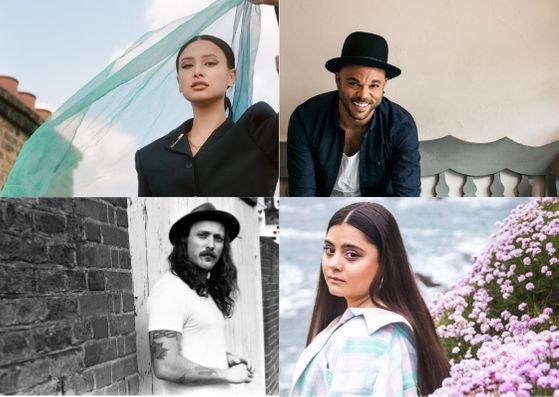 10.22.21October 22 2021 /
Dry Doesn't Mean Boring
01.10.20January 10 2020 /
The first step is loving yourself
12.20.19December 20 2019 /