December 20, 2019
Sanderson London and Originary Arts have coupled up to create an intimate life drawing session in The Gallery. Treat yourself to a creative drawing date on Valentine's eve. Come solo, bring a friend, or bring a date, as we celebrate the art of self-love, self-confidence and our bodies.
Originary Arts is the fresh new company presented by cultural producer Nikki Shaill (Art Macabre). A creative events company focussing on playful and positive participatory arts workshops and projects.
Grab a complimentary glass of wine, materials from GreatArt and get drawing to a dreamy soundtrack of alternative love songs and power ballads.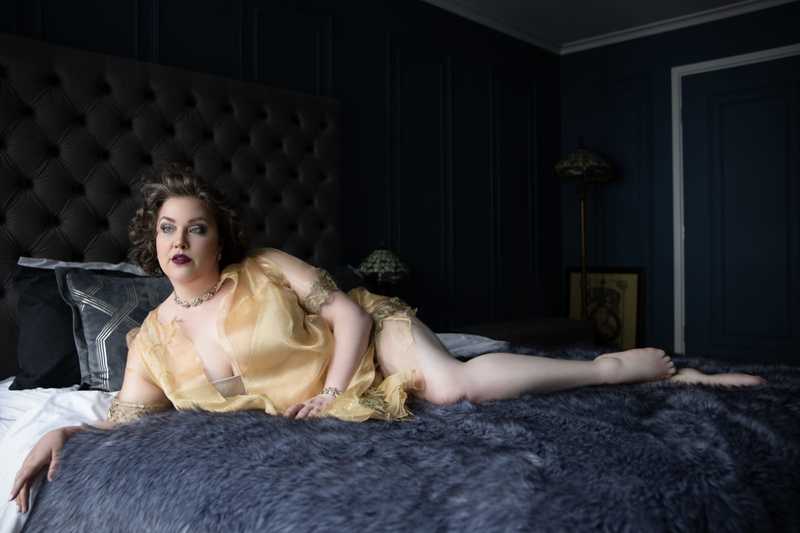 You'll be sketching out the designs of Prinx Lydia – a non-binary artist predominantly working in textile to create clothing and environments that disrupt the binary language of normative life, that challenge constructs that we live in and break the mould to transform and educate audiences of many kinds. Their design work and artistic interest lies in the deconstruction of the binary way that we are encouraged to think and be in this world, trying to re-connect to what is human with a focus on environmental impact, empathy and the dramaturgy and storytelling of design specifically with how it interacts with bodies on stage.
Our model for the evening, Rubyyy Jones, is a glittering force of nature, Burlesque Hall of Fame Winner, and a 'big, fat, fabulous, queer Canadian'. Trained in dance, voice and theatre, they have been moonlighting in burlesque and cabaret in the UK for the last decade. From Las Vegas to Paris, from Amsterdam to Toronto, Berlin and beyond, Rubyyy has brought their signature ferocious style and focused disruptions to stages and spaces all over the world.
Purchase your ticket here.
Photo Credit: Rubyyy Jones by Tigz Rice & Photography @eivindhansen
10.22.21October 22 2021 /
Dry Doesn't Mean Boring
01.10.20January 10 2020 /
A slice of LA, right in the heart of Central London
11.08.19November 8 2019 /